Since early 2020, the COVID-19 pandemic has affected every aspect of our life be it work, education, or leisure. However, the sector that was greatly affected by the pandemic was the healthcare system.
Every aspect of the healthcare system from medical supply to prescriptions saw some changes during the coronavirus pandemic.
In one month, the sales of medical supplies increased by an unprecedented 85.3 percent during 2020.
There was also an increase in revenue of the pharmaceutical industry due to vaccines.
Keep reading this blog to learn the positive and negative effects of the pandemic on the healthcare system and how it impacts US citizens.
Overworked And Overburdened Staff
The COVID-19 pandemic saw a surge in patients being rushed to hospitals after testing positive with the virus. However, the number of medical staff hired by these hospitals and the overall healthcare system seemed to remain almost unchanged.
This increased the workload for healthcare professionals who had to put in extra hours to handle the worsening pandemic situation.
Telehealth Promotion
Social distancing and an increase in demand for healthcare services made it difficult to carry out routine medical services and appointments. With the introduction of telehealth, the need for face-to-face interactions between patients and doctors is eliminated.
Patients receive healthcare services and have routine doctor appointments online without having to see the doctor physically and risking the lives of both themselves and their doctors.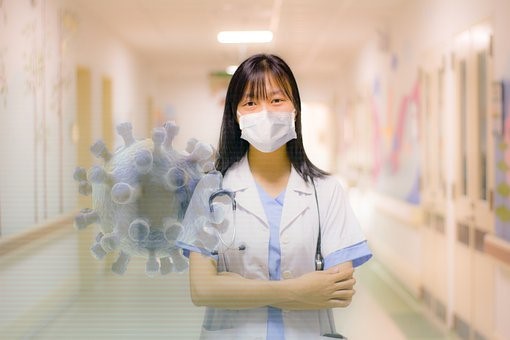 Patient Assistance Programs
The pandemic put everyone's life at risk, especially the weaker and older patients. Older adults are more at risk of catching the virus.
This means that they need their medications now more than ever to ensure that they remain safe and healthy.
However, many of these patients are either uninsured or underinsured, which means they can't afford to buy their prescription medicines regularly.
Patient assistance programs provide a solution to this problem. These programs work to connect patients and pharmaceutical companies and provide medication at little to no cost to the less fortunate.
Patients who want to enroll themselves in patient assistance programs should meet a certain income criterion.
Contact The Rx Helper for Affordable Medication Programs
At The Rx Helper, we know how expensive it can be to access medication especially if you're uninsured or have insurance that doesn't cover medication.
We offer excellent patient assistance programs that take care of the medication needs of senior and uninsured patients.
Reach out to us today to enroll yourself in our medication plan.