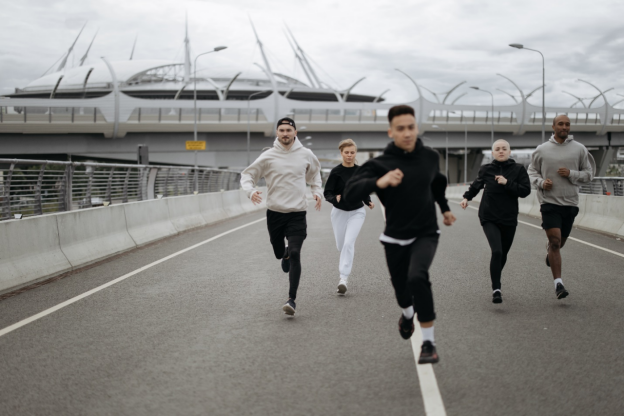 The human body is a complex machine, and to keep it working at its best, you need to look after it properly. Here are some tips on how to take care of your body.
Have a Healthy Diet and Drink Lots of Water
You don't need to go vegan or eat only organic food; just make sure that most of your meals consist of fruits, vegetables, and whole grains. Keep fruits, nuts, and seeds on hand for snacks. Drink plenty of water throughout the day — it'll keep you hydrated and prevent headaches!
Eat plenty of vegetables and fresh fruits every day, including lots of green leafy veggies like broccoli and spinach. Choose to eat whole grains instead of refined carbohydrates like white flour products or sugary snacks. Choose lean cuts of meat and trim off fat before cooking. Use smaller portions and eat slowly so you don't overeat. It is crucial to avoid fried foods if you are trying to lose weight. Eat plenty of fiber-rich foods because they help prevent constipation. If you suffer from hypertension, then limit high-fat foods such as meat products as well as sweets and fizzy drinks. Try to reduce or eliminate the consumption of tobacco and alcohol as well.
Exercise Regularly
Exercise enhances blood circulation in the body, which leads to better blood flow throughout your body. It also strengthens muscles which helps in burning fat faster when exercising regularly. Exercise also helps in improving immunity, keeps us fit and healthy, reduces stress levels, boosts metabolism, etc.
If you've never exercised before, start with something simple like walking or yoga classes. Then work up to more intense workouts such as running or weightlifting. Don't push yourself too hard; start slow so that your body can adjust gradually over time.
Get Enough Sleep
Get enough sleep every night so that you wake up feeling refreshed and energized every morning rather than sluggish and tired all day long. Sleep deprivation has been linked to obesity, weak immune systems, strokes, and even heart attacks. Brush your teeth twice daily! Brushing your teeth not only helps keep them clean but also keeps them healthy by preventing cavities from forming in between them where your brush can't reach.
Wear Sunscreen
Sunscreen should be applied before stepping out in the sun as it prevents damage caused by ultraviolet rays from reaching the skin. The best time to apply sunscreen is in the morning before stepping out because there is no glare from sunlight during this period due to the lack of natural light. Sunscreens act as a shield on your skin and prevent sunburns and tanning.
Enroll in the Best Patient Assistance Program
At The Rx Helper, we help people save hundreds of dollars on their medical bills with our prescription assistance program. We take pride in providing financially vulnerable people access to the affordable medication they deserve to live a vibrant life.
Contact us to learn more. Enroll in our programs today.
Disclaimer: This article is only intended for educational purposes and shouldn't be used as a substitute for medical advice.