In 2013, Abbott announced that they were to release a new coronary stent system; it was approved by the FDA in the same year. This stent has the largest size matrix in the U.S. market and features a delivery system that is optimized for complex coronary anatomies. Abbott's drug-eluting stent is the first and only drug-eluting stent that is proven safe for direct stenting in the United States.
What is Xience Stent?
A stent is a small wire mesh tube that will prop an artery open to allow blood to flow through the passageway. The stent is inserted into a clogged artery and left in the artery permanently to reduce the chance of an artery re-narrowing. Stents reduce the chance of heart attack by keeping coronary arteries open. Often times, a buildup of plaque and fatty deposits occur in patients as they age. When blood flow is reduced to the heart muscle, it increases the risk of heart attack and chest pain. If a coronary artery becomes completely blocked, a patient will suffer a heart attack.
A drug-eluting stent is covered with drugs that help keep the blood vessel from reclosing while stents that are not coated are called bare metal stents. An artery that was opened by angioplasty – without a stent – narrows again in about a 1/3 of patients. The re-narrowing of the artery is called restenosis.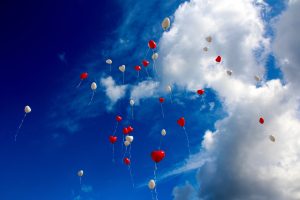 Xience Stent Cost
According to the National Pharmaceutical Pricing Authority (NPPA), as of 14th February 2017, a Xience Xpedition stent costs $29,600. This life-saving device is expensive, especially without health insurance. The safety and effectiveness of this device has been proven and no amount of money is worth a human life.
Patients that have a history of plaque buildup or coronary heart disease are at risk for a heart attack due to the buildup of cholesterol and fat inside blood vessels. Due to changing diet and an increase in sedentary lifestyle habits, more and more people are in need of drug-eluting stents and preventative measures. This stent is backed by impressive clinical evidence, including data from over 54,000 patients across 100 studies; these studies have shown positive long-term benefits even after five years. Abbott has a successful history of innovating products that save lives by identifying new ways to help patients.
Reducing Heart Attack Risk
If you are in need of a stent or are at risk of having a heart attack, follow these tips to live a healthier and longer life:
Stop smoking. A heart attack is tougher than dealing with nicotine withdrawal.
Good nutrition. Choose nutrient-dense foods such as whole grains, fruits, vegetables, poultry, legumes, extra virgin olive oil, and nuts. Avoid sweets, red meats, and sugar-sweetened beverages.
Lower your blood pressure and cholesterol. Medication, a healthy diet, and exercise can help with this.
There is strong scientific evidence to support the benefits of exercise on the mind and body. At least 150 minutes of moderate intensity activity can help lower your cholesterol, blood pressure, and keep your weight in good kilter.
Reduce your stress. Stress has been linked to coronary heart disease and stroke.
Avoid or limit alcohol. Too much alcohol can increase the risk of cancer, stroke, cardiomyopathy, high blood pressure, and other chronic diseases. Excessive alcohol can lead to alcoholism, depression, suicide, obesity, and alcohol-induced accidents.
Xience Xpedition Prescription Assistance
The cost of a Xience stent is high; however, the cost of not purchasing a stent if you need one is even higher. The Rx Helper was founded to help solve the problem of uninsured and under-insured Americans that need prescription assistance. We can help dramatically reduce the cost of many medications and medical devices so that you can recover from whatever ailment that you are currently facing. If you would like to find out if you qualify and want to learn more, visit our contact page or call us at (877) 767-3297.