We'd like to wish you a happy Thanksgiving from everyone here at the Rx Helper! Tomorrow, take some time to be grateful for the things that you have and the loved ones in your life. If you have the privilege of spending time with your family this holiday season, make it about them! The holidays should be filled with great conversation, mouth-watering food, and memories that will last a lifetime. If you aren't able to spend time with friends and family this season, remember that life is a gift and you are loved. Below, we're going to share some of our favorite healthy recipes that you can use for this Thanksgiving or for next year's festivities. By incorporating some of these recipes, you can save over 1,000 calories during your feast.
Healthy Thanksgiving Alternatives
Turkey: instead of white meat with skin, opt for dark meat without the skin. Even though turkey skin tastes delicious, it can add hundreds of calories to your dinner plate. As a bonus, dark meat is richer in zinc and iron than white meat.
Dessert: opt for pumpkin pie or apple pie instead of pecan pie. Pecan pie may be the highest-calorie item at most Thanksgiving day meals, with a slice clocking in at over 500 calories. Pumpkin pie has less sugar and calories and is around 300 calories per slice on average. Sweet potato casserole with marshmallows also tends to cross the line from side-dish to dessert, so consider baking a few sweet potatoes instead of making the casserole this year.
Appetizers: try eating carrots with hummus and Greek yogurt instead of cheese and crackers. You can save over 80 calories a serving when you compare the nutritional value of these two foods. Instead of dinner rolls, try serving a vegetable and fruit platter that has a healthy dipping sauce! Carrots, celery, cucumbers, and fruits are popular choices. By filling up on high-fiber, nutrient-dense foods, it leaves less room for the higher-calorie items at the end of the feast.
Drinks: cocktails are often filled with lots of sugary mixers and cream (such as a white Russians). There are many Thanksgiving day cocktails that contain quite a bit of sugar, so opt for a red wine or low-calorie light beer instead.
Prescription Assistance Programs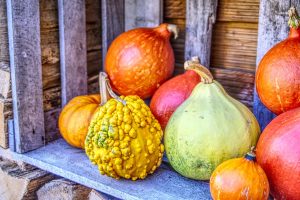 We founded the Rx Helper to help solve the problem of expensive prescription drugs in America. The Rx Helper cater to the uninsured and under-insured who are struggling to pay for the medicines they need. We can help you get the medication you need for little to no money when compared to traditional pharmacy pricing. The medication is provided for a fraction of the price; you only have to pay a small monthly price. If you are struggling to pay for your medications and are uninsured or under-insured this holiday season, contact us today! From everyone at The Rx Helper: have a happy thanksgiving and a memorable 2018 holiday season!