There are over 200 classified forms of mental health and 1 out of every 5 Americans are suffering with mental health. In honor of those fighting their mental illness, May has been announced Mental Health Month and has been since 1949. When someone has a mental illness, everyone in their life is impacted, from friends to family. The main objective of Mental Health month is to raise awareness about mental health. Awareness can be raised through education and support.
Stress and anxiety are normal human emotions but there are conditions where people feel those emotions over every small task in their life and it is hard to control the feelings. A mental illness is when a condition makes it hard to function in daily life. Mental illness can affect relationships, jobs, finance, and more. There is also a wide range of different mental illnesses. Some of the main ones are:
Depression
Anxiety
Eating disorders
Schizophrenia
Addictive behaviors
Concerns With Mental Health
There is a large amount of homeless people that are suffering from mental illness. "…with approximately 26% of adults staying in shelters living with serious mental health conditions and an estimated 46% with co-occurring severe mental illness and/or chronic substance abuse. One in five state prisoners have a recent history of mental illness." There is a high amount of people suffering with mental illness in the LGBT community also.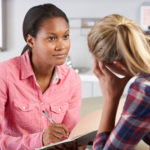 Mood disorders are illnesses such as bipolar disorder and depression. It is psychological disorder where a person's mood is elevated or lowered drastically in everyday life. Mood disorders are the third most common cause of hospitalizations in the US ranging from the ages 18-44.
The RX Helper can help people afford medication who are lower income or are uninsured. If you or someone you know if suffering from a mental condition and needs help affording medication, call The RX Helper and we will help with any questions. 877-767-3297