As we age, the list of medical issues we experience seems to grow longer. In many cases, aging, along with other things, comes increased eyesight troubles. If you have been to your eye doctor and he or she has diagnosed you with a condition known as Symptomatic Vitreomacular Adhesion and provided you with a prescription to Jetrea, you may find yourself having difficulty paying for it. Especially for those with little to no medical coverage, paying for the cost of medications is increasingly getting harder as time continues to press onward. The Rx Helper has developed a way to provide prescription discount on Jetrea for patients in need by way of patient assistance programs.
What is Symptomatic Vitreomacular Adhesion?
Symptomatic Vitreomacular Adhesion, or Symptomatic VMA, is a disorder of the eye that happens to many people as they age. The vitreous is a jelly-like film that protects the eye. As aging occurs, the vitreous can retract from where it is supposed to be. When retraction occurs, many people experience their vitreous sticking to the macula, which is another part of the eye that conducts clear vision. Those with Symptomatic VMA start to experience blurry vision as a result of this macula disruption. Anyone who is aging and has a retracting vitreous is at risk for developing Symptomatic VMA, and a prescription to Jetrea may help.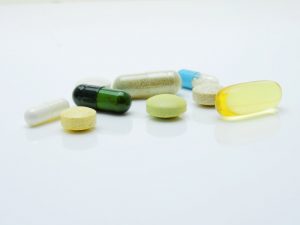 How can Jetrea Help?
Treatment for Symptomatic VMA, if bad enough, will require surgery. Sometimes the condition simply clears up on its own. Some doctors may wish to wait a while and provide you with a check up at a later date to see if the condition has worsened or gotten better. However, there is an alternative option for those whose doctors think their patient does not require surgery. Jetrea is an injection into the vitreous that helps to pull the vitreous off of the macula, regaining the macula's ability to produce clear vision.
What are the Common Side Effects of Jetrea?
As with any medication, there are a few patients who have experienced some side effects. Side effects will not occur in everyone as they vary from patient to patient. Remember; your doctor will not prescribe you with Jetrea unless he or she thinks that the medication can help control the symptoms of your Symptomatic VMA. Common side effects of a Jetrea injection may include:
Increased blurry vision
Seeing lights
A sensitivity to light
Seeing floating lines
Eye pain
Prescription Discount for Jetrea
If you have been prescribed or wish to ask your doctor about a prescription to Jetrea, you may find yourself struggling to pay for the price tag. The cost of prescriptions are steadily rising, and the big pharmaceutical comapnies have no plans for letting up in 2019. This is where small companies like The Rx Helper, who cut out the middleman to pass saving on to their customers, comes into play. We provide patient assistance programs for those who are having problems affording the cost of their medications. Whether you just need help paying for Jetrea, or you have a list of needed medications monthly, our prescription discount programs can help. To see if you qualify, simply go over the regulations listed on our website. Additionally, if you would like to speak to us about our services, please give us a call at 888-233-4303.