With an Effexor XR coupon, you can dramatically reduce the cost of your prescription. You may be eligible for the coupon if you are 18 or older, and have insurance that is not provided by a direct purchase from yourself or an employer. The insurance must also not be Medicare, Medicaid, or any other type of federal or state health insurance.
Many of our clients ask, "what if I don't have health insurance?". We're glad you asked. The Rx Helper is a company that is committed to expediting the process of enrollment for programs called Prescription Assistance Programs. We were founded on the belief that Americans should not have to choose between paying their bills or paying for their expensive prescription medication. We help solve the problems of uninsured and under-insured Americans by qualifying them for prescription assistance.
Effexor Prescription Assistance
We work with you and your doctor to help get you the medication you need at little to no cost. We work with patient advocacy organizations, community outreach groups, health care providers, and pharmaceutical companies to help enroll patients in the prescription assistance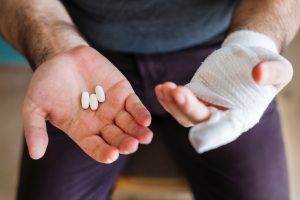 program that is right for them. We can help Americans obtain over 1,500 FDA-approved, brand-name medications with the best prescription assistance programs in the United States.
Effexor XR Cost
The cost of various prescription drugs can be expensive when a patient does not carry health insurance. The average retail price of Effexor XR can range from $100-$180 depending on which pharmacy, coupon, and co-pay card you decide to use. If you are looking for help paying for Effexor XR, consider signing up with a prescription assistance program that can help with the cost of this prescription medication.
If you've found yourself skipping doses or not filling your prescription due to a lack of financials, it's time to ease the burden. Having trouble affording your medication can be a thing of the past with The Rx Helper's unique and effective enrollment process.
What is Effexor XR?
Effexor is an antidepressant that differs in function from traditional SSRIs such as Prozac. Instead of working on just one neurotransmitter, serotonin, Effexor XR works on two neurotransmitters: norepinephrine and serotonin. This drug has been shown to be an effective first-line treatment with patients who deal with panic attacks, social anxiety disorder, depression, and anxiety. Effexor XR is clinically proven to restore an interest in daily living, increase overall energy levels, and improve the quality of a patient's life. By restoring the natural balance of serotonin and norepinephrine in the brain, people that take Effexor XR have reported a significant change in their daily mood.
Effexor XR Side Effects
Any medication comes with a risk of side effects. Your own individual genetic makeup will determine whether or not you experience the most common side effects of Effexor XR:
Increased sweating
Difficulty reaching orgasm
Impotence
Decreased or increased sex drive
Changes in appetite or weight (either weight gain or weight loss)
Strange dreams or nightmares
Dry mouth or being thirsty
Sleep problems such as insomnia
Nervousness or anxiety
Nausea
Constipation
Asthenia (loss of muscle strength)
If you have any serious side effects listed below, consult with your doctor immediately. Some of the serious side effects from Effexor XR can include:
Severe shaking or tremors
Muscle cramps and weakness
Easy bleeding or bruising of the skin
Worsening symptoms of depression or an increase in suicidal thoughts or ideations
Effexor XR Dosage
Effexor XR – known by its chemical name as venlafaxine hydrochloride – comes in strengths (in mg) of 37.5, 75, or 150mg tablets. Effexor XR has been known to interact with other prescription medications and over the counter medications, so be sure to tell your doctor about all the medications and supplements that you are currently taking.
Effexor XR Prescription Assistance Program
If you need help paying for Effexor XR, it's time to pick up the phone! The Rx Helper assists patients in paying for their prescription medication that they cannot currently afford. If you are an uninsured or under-insured American, you may qualify. Contact The Rx Helper by visiting our contact page or by calling us at 1-(888) 767-3297 today!