Activase is a thrombolytic drug used in the treatment of acute myocardial infractions (heart attacks) and other conditions caused by blood clots. It is also used in the treatment of acute ischemic stroke. It is known as a "clot-busting" drug, as it aids your body in the production of a substance that helps dissolve unwanted blood clots. Strokes and heart attacks occur because of a blood clot or other obstruction in a blood vessel. Alteplase is most effectively used to prevent death from acute myocardial infarctions (heart attacks).
Activase, although a life-saving drug, can also come with side effects. Some side effects of Activase include:
Red or pink urine
Heavy menstrual periods
Sudden numbness or weakness in one side of the body, slurred speech, and problems with vision or balance
Bleeding from a wound, catheter, needle injection, or incision
Bleeding gums and nosebleeds
Sudden headaches
Feeling week or dizzy
Bloody or tarry stools or vomit that looks like coffee grounds

If you have any of these above symptoms, seek emergency medical help immediately. This can be a sign of bleeding. Call your doctor immediately or contact emergency services if you experience any of the following additional side effects:
Darkening or discoloration of the fingers and toes
Slow heartbeat, shortness of breath, and feelings of light-headedness
Increased blood pressure, blurred vision, anxiety, nosebleed, and severe headaches
Pancreatitis – can be diagnosed if there is severe pain in the upper stomach spreading to the back, accompanied with vomiting and nausea
Swelling, rapid weight gain, and little to no urination
Chest pain, pain in the jaw or shoulder, ill feelings, and sweating
This is a very powerful medication used to treat life-threatening conditions. Under no circumstances should this medication be given to anyone except for whom it is prescribed.
Activase Cost
According to a 2017 study, "The CMS payment amount for alteplase per milligram was $30.50 in January 2005 and $64.30 in October 2014. Trends in the CMS payment amounts for alteplase increased by 111% between 2005 and 2014. The consumer price index for all prescription drugs increased by 30.2% in the same time frame. The base payment for alteplase-treated stroke admissions was $11,173 in 2006 and $12,064 in 2013, an 8% increase… We found a striking increase in the cost of alteplase over the last decade, with a 100 mg vial now with a CMS payment of ≈$6400, a >100% increase over 10 years."
A standard vial of Activase (Alteplase) is around $6,000 for 100mg of the medicine. For 2mg of Activase injectable powder, the cost is around $160. Since multiple treatments are often required for this medication, the price of this drug can be too much for many patients to handle.
Alteplase for Stroke
Stroke is the leading cause of disability in the United States and the No. 5 cause of death in the United States. A stroke occurs when a blood vessel clots or bursts; since blood vessels carry oxygen and nutrients to the brain, if a blockage occurs, the brain cannot get blood and brain cells begin to die. Alteplase treats stroke by clearing the blockage or problem in the blood vessel.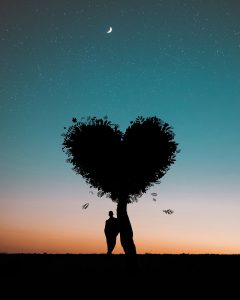 Need Help Paying for Your Activase Prescription?
If you need help paying for your Activase prescription, The Rx Helper is here for you. We have helped thousands of uninsured and under-insured Americans pay for their prescription medications by enrolling them in prescription assistance programs, programs that help Americans pay for the high costs of their prescription drugs.
To qualify, you must be a low-to-moderate income American and have little to no health insurance. If this is the case, call us at 877-77-3297 or visit our contact page to find out more about how we can assist you.