Lyrica Patient Assistance
The RX Helper provides assistance to hundreds of people a month on affording their prescriptions. We are a prescription assistance program that works with pharmaceutical companies on helping individuals that are low income and do not have insurance. Visit the enrollment page for more information on a Lyrica patient assistance.
How Lyrica Works
Lyrica was approved by the Food and Drug Administration in 2005 and since then, it has been discovered to be used as many different reasons. The brand name is Pregabalin. It is very effective for multiple usages, some of the treatments include:
Types of seizures
Shingles infection
Fibromyalgia
Epileptic adult
Pain from nerve damage due to diabetes
Epilepsy
Neuropathic pain
Spinal chord injury
The way Lyrica works is by slowing own brain impulses which allows seizures to be prevented from occurring. It is common for patients to feel dizzy and drowsy when taking the medication.
Facts on Lyrica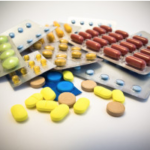 Lyrica must be taken 2-3 times a day orally with food. There is liquid Lyrica and pregablin available. The best way to reduce any negative side effects is to start with a low dosage and gradually increase the amount. There is a 1 in 500 people chance that Lyrica may cause suicidal thoughts or actions. The side effects may include:
Dizziness
Weight gain
Sleepiness
Trouble concentrating
December 2004 was when the drug was added on as a therapy for partial seizures. It has also been used as treatment for generalized anxiety disorder. The European Federation of Neurlogical Societies uses pregabalin for pain treatment but there is no evidence that it can treat the pain of migraines.
The drug may only have addiction qualities if they are consumed with alcohol. If there is a rare allergic reaction, medical attention should be sought after immediately.
How To get Lyrica Patient Assistance
Lyrica is very effective in a variety of treatments. Lyrica may be covered by insurance and if then, there is still a high copay. Without any insurance, it can cost as much as $360 which is a lot!
The RX Helper will give a discount or even pay it in full to those who apply! Don't hesitate to fill out our More Information Contact Form or call 877-767-3297.