Combivent is an inhaler for that is used to treat asthma and chronic obstruction pulmonary disorder, COPD. It can only be received from a prescription from a doctor.
Combivent Patient Assistance
The RX Helper is a prescription assistance program that helps hundreds of people afford their medication. The RX also provides Combivent patient assistance to those who are eligible. If you need help paying for your asthma inhaler, don't hesitate to call today to see if you meet the requirements! 877-767-3297
What is Combivent?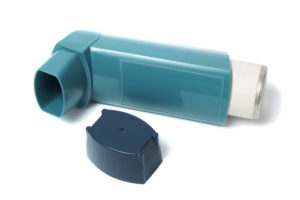 Combivent is a meter-dosed inhaler that combines both albuterol and ipratropium. It works by relaxing the muscles in the airways and increasing the air flow in the lungs.
It was created to reduce bronchospasm in patients that are suffering from COPD. It will be done by two different mechanisms: anticholinergic (parasympatholytic) and sympathomimetic. The drug is meant to be used by itself and with the recommended dosage to work effectively.