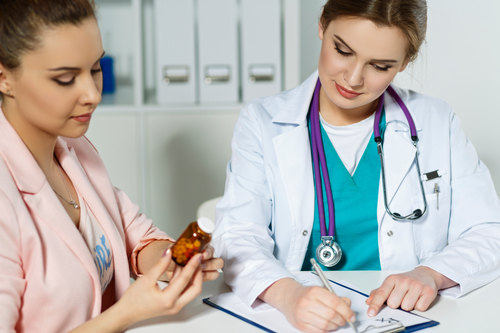 Cymbalta is a widely prescribed antidepressant medication. The medical name for Cymbalta is duloxetine and is in the drug class of Serotonin-norepinephrine reuptake inhibitors (SNRI). If you have a prescription for Cymbalta and would like a medication discount, the Cymbalta patient assistance program developed by RXHelper.com can save you money.
What is Cymbalta Used For?
Treatment of Fibromyalgia Symptoms- proven to help with pain symptoms and help with mind and body functions.

Treatment of Nerve Damage Symptoms- Proven to help with nerve damage pain in two clinical trials.

Treatment of General Anxiety Disorder- Proven to help with symptoms of anxiety by medical reviews.

Treatment of Adult Major Depressive Disorder- Proven to help with depression symptoms in those over the age of 12.

Treatment of Stress Urinary Incontinence- Proven to help the bladder close properly, but only recommended as a secondary line of treatment if the first option does not work because of heightened risk of liver side effects.
How Does it Work?
SNRIs work by increasing the levels of serotonin and dopamine production in the brain. These neurotransmitters are responsible for a person's mood, appetite, sleep patterns, and energy levels. It can also reduce the perception of pain in the body. Cymbalta is taken orally by a capsule with strict dosage instructions given by a doctor. Cymbalta may not work right away but does show signs of improved serotonin and dopamine development after about a week of usage.
Am I Qualified for Cymbalta Prescription?
Only those with a prescription are qualified to take Cymbalta. Ask your doctor if it could be a right fit for you. Before deciding to take Cymbalta, it is important to tell your doctor if you have:
Previous suicidal thoughts or actions

Kidney disease

Liver disease

Glaucoma

Bipolar disorder

High blood pressure

Epilepsy or past seizures

History of drug abuse

Blood clots

Prescriptions to any other medication
Side Effects of Cymbalta Include:
Allergic reaction such as swelling, fever, and skin irritation

Eyesight sensitivity or pain

Muscle tenderness or pain

Fatigue and exhaustion

Liver issues such as painful urination

Headache and confusion

Bruising easier than normally

Dry mouth

Heavy sweating

Change in appetite

Suicidal thoughts or actions
Receiving Financial Help with the Cymbalta Patient Assistance Program
If you are considering asking your doctor about Cymbalta or already have a prescription, the RX Helper.com can help with medication costs. A number of medications located on our prescription medication list are available for discount to those who have little to no medical insurance. If you would like to find out more information on the Cymbalta patient assistance program, visit our website. Instructions on how to enroll into the program are also listed here.