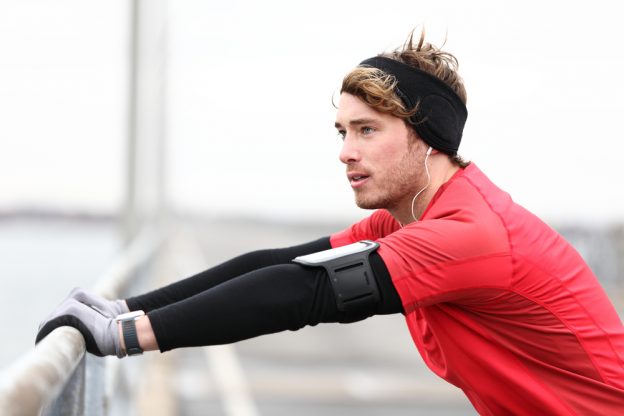 Winter is nearing, and so are winter health concerns. Whether you seem to get a cold around the winter months, need the motivation to maintain health, or seem to struggle with the cost of medications in the winter months, this article is for you! For individuals who are worried about their health this winter, there are a few winter health tips you can take advantage of this year!
Keeping Care of Your Skin
Cold, dry air can affect your skin. So, it's important to be prepared so that your largest organ can be taken care of this winter! To prevent drying of your lips, invest in a nice lip balm which can protect you from blisters and tears.To keep skin from drying, make sure to routinely apply lotions or moisturizers. Additionally, water is essential to keep the skin hydrated. So, make sure you're drinking enough water throughout the day and stay hydrated this winter. Finally, many are starting to acknowledge and experience the benefits of an air humidifier. These make the air in your home less arid so that your skin can get a break from the outside! There are a number of options available, so it's best to conduct your research before purchasing a solution you think suits your home!
Keeping Up with Exercise
Especially if you live in a northern state, it may be harder to go out and get the exercise you need in colder weather.  But, don't let winter determine if you're getting the exercise you need to maintain health. Instead of exercising outside, choose an indoor option. If your area is short on community centers and classes, you may want to consider joining a gym for a few months. Many gyms understand that many of their guests don't need an annual contract and only wish to reside indoors for their exercise during the winter.
Boost Your Immune System
Everyone knows that the winter months are when flu and colds get spread around. But, not everyone knows how to prepare their immune system for this inevitable illness season. Probiotics and immune supplements can help prepare your body to fight off infection, illness, and bacteria before it's even noticed. To help boost immune health even more, make sure you're taking your daily multivitamin. Getting the vitamins you need can not only keep you healthy but help your body to fight off any illness which may come your way this winter!
Healthy Diet, Healthy Mind
Pumpkin pie, sugar cookies, and a number of other sweets fill our minds when we picture the holidays. But, make sure to keep a balanced diet to refrain from excess weight gain this winter. Diet not only can affect your weight, but it can affect the way you feel as well! Especially in the winter months when the sun doesn't provide as much vitamin D for you to absorb through the skin. So, it's important to eat foods which naturally provide vitamin D. Beat the winter blues by eating foods like salmon, cheese, eggs, tuna, yogurt, and beef.
Get a Flu Shot
Don't let going head first into flu season without the flu shot your regret this winter. The elderly, children and everyone in between are at a higher risk for catching the flu virus as soon as winter hits. So, be prepared by asking your doctor about your family's flu shots before it's too late!
Getting Help Paying for Winter Health Medications
Worried about how you're going to pay for your prescriptions this winter? If you have little or no prescription insurance coverage, you may be eligible to receive medication discounts on hundreds of medications. These programs, otherwise known as patient assistance programs, are available through our services at a small monthly fee. Find out if your medications are covered by viewing our list of discounted or even completely covered medications. And, find out if you're qualified to receive these discounts by checking out the qualification requirements listed on our website!