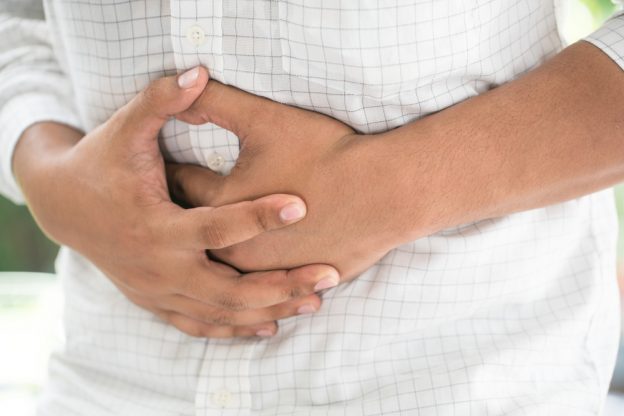 Constipation is frustrating. Normally, a shot of prune juice may be just what the average person needs to become regular again. But, for those with frequent or chronic constipation, homemade remedies aren't going to do the trick. If you think that you're living with acute or chronic constipation, you may be able to benefit from a prescription for constipation. And, The RX Helper may even be able to help you pay for that prescription.
Examining the Different Types of Constipation
Occasional Constipation: You may not use the bathroom as much as the next person, but that doesn't necessarily mean you're suffering from constipation. Usually, it's suggested that constipation is an issue if an individual has three or fewer bowel movements in the timespan of one week. If this persists each week or frequently, you may be suffering from a chronic constipation disorder and require the use of a prescription for constipation.
IBS-C: This condition is characterized by two things; constipation and stomach pain. Also, individuals who are diagnosed with this condition report hardened feces for more than 25% of bowel movements and loosened feces less than 25% of bowel movements. These symptoms are frequent, long-lasting, and repetitive.
CIC: Chronic Idiopathic Constipation is a condition in which diagnosed individuals experience frequent constipation. So, they experience infrequent, insufficient, strenuous bowel movements more than three times weekly for long periods of time. Causes of this condition are not known.
LIfestyle Changes which May Help with Chronic Constipation
While a prescription for constipation may be an option your doctor can offer, it's always good to include lifestyle changes if they can help. And, with chronic constipation conditions, it's known that certain lifestyle changes can help with symptoms. Lifestyle changes which may help individuals diagnosed with IBS-C and CIC may include:
Diet: Fiber is known for helping our bowel movements become more regular. That's because it helps to promote the movement in the digestive system to pass movements easier. So, try to include more foods packed with this vital component. Fiber-rich foods include beans, fruits, and vegetables.
Water: The large intestine's job is to remove water from the stool. Those who experience hardened stool can benefit from ingesting more water throughout the day so that what they digest isn't being completely suffocated of water in the large intestines. And, as a result, can pass stool easier. Try drinking at least 6-8 glasses of water throughout the day.
Stress Reduction: Many doctors and medical professionals believe that stress may play a part in the cause of chronic constipation conditions. So, working on reducing stress levels may help to reduce symptoms of chronic pain. To reduce stress levels, try exercising more frequently, breathing techniques, and meditation.
Laxatives: Over-the-counter laxatives provide great relief for those who deal with constipation. But, they are not intended for daily use. So, while they may provide temporary relief, for those with chronic constipation, a more long-term method may be desired like a prescription for constipation.
Asking Your Doctor about a Prescription for Constipation
If you think that you may be struggling with CIC or IBS-C, talk to your doctor about adding a prescription for constipation to your daily routine. One such medication is Linzess, which is a once-daily taken tablet which is not a laxative, but a treatment for chronic constipation conditions. It works by both accelerating the digestive system and reducing nerve signals which may result in abdominal pain brought on by constipation conditions.
Paying for Your Prescription for Constipation
If your doctor gives you a prescription for constipation like Linzess, The RX Helper may be able to discount or even completely cover the cost of your treatment. To find out if you qualify, please visit our website to view enrollment qualifications. Have more questions? Please reach out to us to speak with an experienced member of our staff at 888-233-4303.