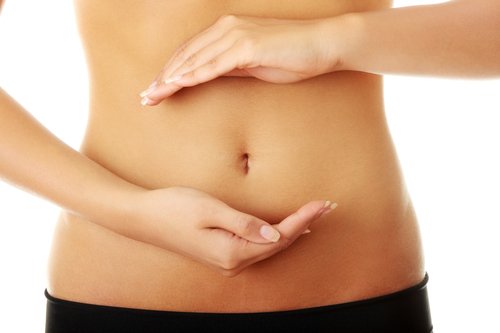 Eating is how we create the needed energy to move and perform any task. More often than not, we eat because we are hungry and need to keep our energy levels up. But, we rarely think about how hard our digestive system works to convert needed food into energy, and overall digestive system health. According to the U.S. Department of Health and Human Services and the National Institute of Diabetes and Digestive and Kidney Diseases, 60 to 70 million Americans are currently affected by a diagnosed digestive disease. Everyone has a digestive system, and every digestive system performs thousands of jobs. Keeping up with overall health and wellbeing means taking measures to also maintain digestive system health. Learning about digestive system ailments and how to prevent them with lifestyle changes could help keep your digestive system health on the right track!
What is the Digestive System?

Before you can effectively maintain and boost digestive system health, you must know what the digestive system is and what it does. The digestive system's job is to carry the food you eat throughout the body and convert that food into energy, as well as expel waste. It features many organs, including the mouth, pharynx, throat, esophagus, stomach, liver, gallbladder, pancreas, small intestines, colon, rectum, and anus. Each organ of the digestive system carries out its own job in the process of converting food into energy. Specific digestive system ailments may affect a singular digestive organ or they may affect many. To maintain or improve health of a specific digestive system organ, learn more about how the body converts food into energy using specific digestive organs.
Digestive Diseases that Impair Digestive System Health
Inflammatory Bowel Disease (IBD): IBD is a relatively common condition that involves inflammation of the intestinal tract. It can lead to a number of debilitating and aggravating symptoms including the development of painful sores within the lining of the intestines. There are two different types of IBS diagnosed in patients; Crohn's disease and ulcerative colitis. Fortunately, the over 3 million Americans affected by these two conditions can find symptom relief through prescription medications.
Gastroesophageal reflux disease (GERD): GERD, or more commonly referred to as acid reflux, is a condition in which individuals are affected by overactive stomach acid that creeps up into the esophagus, leading to developed sores and inflammation. This causes extreme pain and difficulty eating or drinking. Individuals diagnosed with GERD are prescribed solutions to manage stomach acid so that symptoms are maintained.
Irritable Bowel Syndrome (IBS): The cause of this condition is not recognized, and there is no cure. Those diagnosed with IBS will likely experience constipation, loose bowels, and stomach pain. Fortunately, certain prescriptions are available for individuals diagnosed with the condition so that symptoms can be managed and prevented.
Celiac Disease: Individuals diagnosed with celiac disease are incapable of digesting a commonly used food ingredient, gluten. Gluten is a natural protein identified in a number of grains. Although the condition is rare, for those diagnosed, eating is made more challenging due to the fact that nutrients cannot be absorbed by food if gluten is present. Following a diet which avoids products made with gluten can help individuals with celiac disease prevent symptoms of the ailment.
Colon Cancer: The third most diagnosed type of cancer in the United States, colon cancer can be prevented with lifestyle. Eating foods rich in nutrients like fruits and vegetables will provide you with the right amount of fiber and vitamins to keep the risk for colon cancer at bay. Additionally, a healthy amount of weekly exercise can keep the colon maintained and healthy. For those diagnosed, specific medicinal treatments may be offered by an oncologist or primary physician.
Paying for Digestive Issue Treatments
Have you been diagnosed with a digestive system disease? Keeping track of your digestive system health by taking recommended prescriptions can help you manage a more symptom-free life. Unfortunately, many individuals who have been diagnosed with one of the above conditions are unable to afford the cost of their medications due to a lack of or little prescription insurance coverage. The RX Helper works to help individuals struggling with digestive system health and medicinal finances by discounting or covering the cost of needed medications. To find out if you are eligible to receive discounts through our service, please visit our website to learn about the qualification requirements. To find out if we cover your specific digestive system medication, view our list of discounted prescriptions on our website. Have questions about our services? Give us a call today at 877-767-3297 to speak with an experienced staff member!