What is Arimidex? Arimidex – also known by its chemical name anastrozole – is an aromatase inhibitor that is used to treat postmenopausal women who are diagnosed with early-stage breast cancer after surgery, and advanced-stage breast cancer to prevent a relapse in the incidence of cancer. Arimidex is used for women diagnosed with hormone-receptor positive cancer, as it will not work on women diagnosed with hormone-receptor-negative cancer.
How Does Arimidex Work?
Arimidex is an appropriate treatment for HR+ (hormone-receptor positive) cancer which is usually incorporated into a treatment plan after surgery, chemotherapy, or radiation therapy. Arimidex works by reducing the production of estrogen in fat, breast, muscle, and liver tissues; since estrogen that is produced in these tissues bind to estrogen receptors on breast cells that can cause the creation and growth of new cancer cells, halting the production of estrogen is incredibly important when treating breast cancer. Arimidex blocks the aromatase enzyme, which is the enzyme ultimately responsible for the production of estrogen.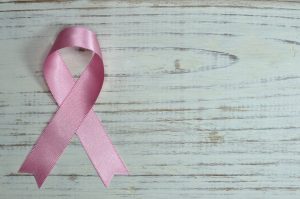 Side Effects of Arimidex
A non-steroidal aromatase inhibitor, Arimidex is used to treat breast cancer in postmenopausal women. As with all prescription medications, Arimidex comes with a risk of side effects. The most common side effects of Arimidex may include:
Depression
Mood changes
Hair thinning
Vaginal bleeding
Tiredness / weakness / dizziness
Trouble sleeping
Flushing and sweating
Numbness, tingling, weakness, or a cold feeling in the hands or wrist
Increased cough
Dry mouth
Headache
Breast swelling/pain/tenderness
Body aches and pains (joint pain, joint stiffness, bone pain, back pain)
Upset stomach
Loss of appetite
Vomiting
Nausea
The consumption of this medication does not necessarily mean that you will experience some or all of these side effects, but they have been reported by patients who have taken the medication in the past. This is not a complete list of possible side effects and others may or may not occur.
Generally, Arimidex is taken as a 1mg tablet once per day. Make sure to tell your doctor about any other medication you may be taking, as Arimidex has the potential to interact with other drugs. Make sure to tell your doctor if you are breastfeeding or are taking a form of hormonal birth control.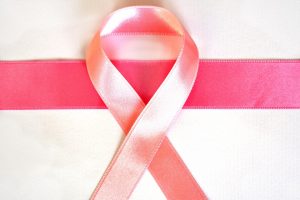 Arimidex Price
The price for Arimidex varies depending on your healthcare provider and whether or not you have insurance. For the brand name version of Arimidex, tablets may cost anywhere from $100-$500, with the generic version costing much less than that.
The Effectiveness of Arimidex
Arimidex is at the fore-front of new, promising cancer treatments for breast cancer in women. With increased efficacy and reduced side effects, Arimidex has proven to be even more effective than tamoxifen for the treatment of cancer. Women who took Arimidex daily for five years essentially halved their risk of re-developing breast cancer in clinical trials.
Arimidex Prescription Assistance
If you are an uninsured or under-insured American who is struggling to pay for the cost of their Arimidex prescription, look no further! The Rx Helper helps facilitate the enrollment of Americans into prescription assistance programs, which help patients pay little-to-no-money for their prescription medications. To find out if you qualify, give us a call at (877) 767-3297 or visit our contact page today!