Migranal – also known as the analgesic dihydroergotamine –  is a prescription-only medication used for the treatment of migraines that may or may not include auras. An aura is the often-debilitating condition that may be present when someone is experiencing a migraine. Auras can often take the form of unpleasant visual disturbances, sounds, or smells. They are most often described as a ring of light around the peripheral vision that obstructs vision.
Migranal provides relief to individuals that suffer from these aggravating migraines; this drug is very effective in the treatment of said conditions, although it is only available through a doctor's prescription due to its strength. If you have a prescription to Migranal, but are struggling to cover the costs of the medication, The Rx Helper can assist you. We enroll individuals in prescription assistance programs, which are plans that drug manufacturers provide to low-to-moderate income, uninsured, and under-insured individuals who struggle to pay for the costs of their medication. We offer Migranal Prescription Assistance.
What is Migranal?
Migranal can provide an individual much-needed relief from a migraine in as little as two-to-four hours. This means that the severity of a migraine went from extreme to minimal with little to no pain within the time period. Additional to being fast acting, Migranal is also a long-lasting treatment. A study of patients shows that over 85% saw relief that lasted as long as 24 hours, with no other migraine activity during this time. Sensitivity to light and nausea symptoms that are often side effects of migraines are reduced within 2 to 4 hours of administered treatment.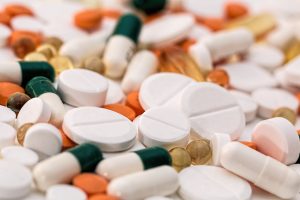 How Does Migranal Work?
The prescription form of Migranal is taken through a nasal spray for easy and immediate use. The main active ingredient, dihydroergotamine, is often administered through an iv in emergency or hospital situations for individuals who are completely disposed by migraine symptoms. Migranal directly targets the receptors in the brain that are responsible for migraine headaches; this provides immediate and long-lasting relief from acute symptoms of migraines.
Important Information about Migranal
There are a few uncommon side effects that you should be aware of when talking Migranal for migraine symptoms. You should contact your doctor immediately if you experience any of these rare side effects:
Swelling or itching related to an allergic reaction associated with Migranal
Irregular heartbeat
A weakening of the legs
Severe muscle cramps in the legs and arms
Chest pain and tightness
Tingling and numbing sensation of the extremities, especially toes and fingers
Migranal Coupon
The lowest price for Migranal, even the most common generic version of Migranal, is around $1,500 for 1 nasal spray and 8 4mg/ml vials. This is with the manufacturer's coupon as well. Without the coupon, it costs a staggering $2,995 without insurance. For migraines, Migranal is sometimes the only medication that will work for certain individuals. A Migranal coupon is still not very affordable, which is why The Rx Helper offers patient assistance for Migranal.
Migranal Patient Assistance
If you are looking for financial help with your Migranal prescription, The Rx Helper has developed a patient assistance program for individuals who are struggling to pay for their prescription medications. To be eligible, you must have little or no health insurance or drug prescription coverage, and you must be within the low-to-moderate income bracket to qualify. The requirements for eligibility and free enrollment can be found on our website or by calling one of our representatives. If you have any further questions about our services or how we can help with prescription medications, please feel free to call our hotline at 877-767-3297 or visit our contact page.