Depression is an issue that doesn't have an age limit. While it's true that awareness about depression has raised over recent years, it's still a major problem among young adults— especially teenagers. After all, teenagers face an onslaught of pressures that adults don't have to worry about anymore, ranging from puberty and personal growth to college placement tests and first boyfriends/girlfriends. What most parents would call "moodiness" could very well be something much more serious. The good news is there are ways you can help. If you suspect that your teen might be struggling with depression, there are ways you can identify the signs, show support, and get professional help as needed.
Signs and Symptoms of Teen Depression
One of the trickiest parts of addressing teen depression is recognizing it in the first place. Adults
have a stronger sense of recognizing personal problems because they don't have to rely on caregivers like parents, teachers and guidance counselors to point out the signs. If you can't recognize that your teenager is struggling with depression, chances are (s)he won't recognize it either. This is why it's important to learn what the not-so-obvious warning signs are. These might include:
anger
fatigue
sadness
irritability
restlessness
frequent crying
social withdrawal
lack of motivation
feelings of hopelessness
feelings of worthlessness
changes in diet or appetite
poor performance in school
unusual changes in sleeping habits
loss of interest in favorite activities
talk or thoughts of death or suicide
Address the Problem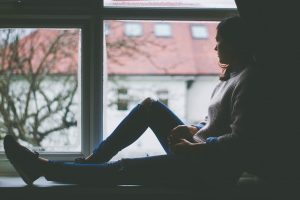 Depression is a mental health issue that opens the gate for other problems if left untreated. The signs and symptoms listed above shouldn't be chalked up to teen angst. They won't just go away. So, if you suspect that your teen is struggling with depression, the first step to treating the problem is addressing it. You can start the conversation by letting your child know why you're worried and which signs of depression you've noticed. It's also important to remember to:
bring up your concerns without passing any kind of judgment
ask your teen about what (s)he is going through without being patronizing
listen to what your teen has to say without offering unsolicited advice
be loving and understanding, just like in any other situation
The best thing you can do at this point is to show that you're supportive of your teen. Then you can move on to discussing potential solutions.
Improve Mental Health with Physical Health
Mental health and physical health are linked, so improving one will actually boost both. Depression is a condition that brings about things like lethargy, poor nutrition, and sleeplessness— all of which are physical issues. So, when addressing depression, the best treatments are the ones that counter these effects. As a parent, you can help your teen combat depressive behaviors by establishing a healthy routine and building a supportive home environment.
Exercise
Most experts agree that both children and teens need at least one hour of exercise every day to lead a healthy life. Something important to keep in mind, however, is that it shouldn't feel like a chore. Otherwise, your teen will be less inclined to make exercise a part of his or her everyday routine. Doing little things like walking the dog, riding bikes, rollerblading or skateboarding can help your teen reach their one-hour quota. You can always do something together, too.
Diet
A balanced diet is an important thing for just about anyone to have. If your teen is struggling with depression, one way to help is by making sure he or she is getting enough nutrition. Nutrition is an area of health that is often overlooked, but it plays a major role in both physical and mental health. Incorporating healthy fats, lean protein, and fresh produce into your teen's diet will aid in important mental functions like mood regulation.
Sleep
Sleep is one of the most prominent natural solutions to a wide variety of health problems— including depression. So, make sure your teen is getting plenty of sleep every night. Something important to keep in mind is that teenagers actually need more sleep than adults do in order to function normally. The recommended amount of sleep for teens ranges from 8 to 10 hours per night.
Getting Professional Help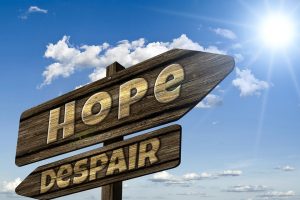 Offering support and helping your teen make healthy lifestyle changes will help combat depression, but it's not guaranteed to fix everything. Since depression is an ailment of the brain, there could be factors in play that are out of your control. After all, fruits and veggies might not be enough to treat a deep-rooted hormonal imbalance.  So, if your teen is struggling with depression and the changes you've made together aren't enough, getting professional help from a psychologist or psychiatrist can help even more. By working with a professional, you and your teen can explore the numerous medications and clinical treatment options available that have high success rates. However, be sure to get input; making decisions about your teen's mental health without consent may worsen the problem.
If Your Teen is Struggling with Depression, Rx Helper Has the Solution
Treating depression start with recognizing the signs. Once you and your teen have worked through everything and made healthy changes to your daily routine, the final piece of the puzzle could be finding the right medication. At Rx Helper, our prescription assistance program can help you find the best and most affordable medication for your depressed teen. If you have questions about our enrollment process or would like more information about the medications we cover, please call us at 877-767-3297.