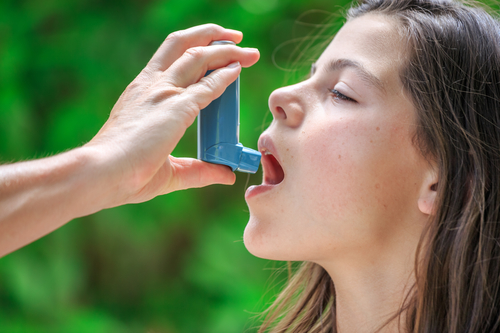 Do you need help paying for your Advair prescription medication? You're not alone. With the prices of medications slowly rising with each month, 2017 is predicted to be one of the most expensive years for pharmaceuticals. Although many have received help from President Obama's healthcare act, there are still many Americans left struggling to pay for their prescription medications. This is because they either still have yet to receive insurance, or they have too little health insurance coverage to help cover the costs of medications. The RX Helper.com was created with those people in mind. Since Advair is such a common prescription and is needed internationally, its cost keeps steadily rising. We work to help those that can't afford their inhaler through our Advair patient assistance programs.
What is Advair?

Advair is used to help children and adults with a number of different breathing problems. The medicine is administered through an inhaler that is used twice a day. Active medications in Advair are fluticasone and salmeterol, which stop inflammation and help the muscles of the airways relax so proper breathing can commence. This inhaler can be prescribed to patients as young as four years old. Patients who are prescribed with Advair medicines DISKUS and HFA are diagnosed with:
Asthma that cannot be controlled with a long-term medication

Chronic Obstructive Pulmonary Disease (COPD) in adults

Chronic Bronchitis in adults

Emphysema in adults
Need to Know Information
Just like any other medication, there are risks for complications when taking Advair. Keep in mind that your doctor would not prescribe you or your child with Advair unless he or she believed it would help with COPD or Asthma. Make sure you tell your doctor of any previous medical issues you may have had and also of any allergies. Common side effects of this medication include:
Nausea

Headaches

Dizziness

Vomiting

Irritation of the throat

Throat infection
How can I get Advair Patient Assistance?
If you are considering asking your doctor about a prescription for Advair, or you already have a prescription, The RX Helper.com may be able to help you with the cost of your medications. In some cases, we can even cover medication costs completely. We provide an Advair patient assistance program for all that are eligible. To be considered, one must meet the requirements listed on our website and then fill out a free application, also located on our website. Many with little or no health insurance are helped by our programs each year, do don't spend precious dollars that you don't have to on your medications!