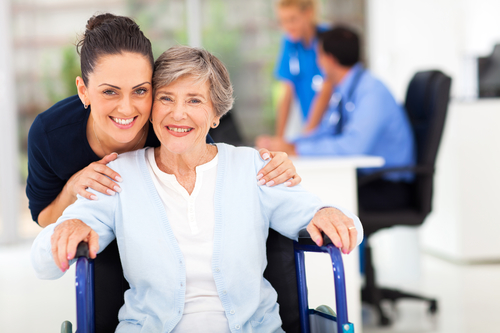 Multiple Sclerosis, or MS, is a debilitating central nervous system autoimmune disease. Since it is an autoimmune disease, MS is thought to attack the body's means of fighting off infection and disease. MS also attacks the central nervous system, causing symptoms ranging from trouble walking to complete paralysis. MS is incurable and symptoms grow worse with time, but there is a treatment for multiple sclerosis that can slow down the debilitating symptoms of the disease and help patients with overall well-being. Although it can be expensive paying for treatment for multiple sclerosis, The RX Helper provides discounts for people who are eligible.
Who is Affected by Relapsing MS?
It is reported that over 2 million people globally are diagnosed with Multiple Sclerosis. Of these two million individuals, over twice as many women are affected as men. The difference between MS and Relapsing MS is that those with Relapsing MS will experience flare-ups of the symptoms of the disease. It is the most common form of the disease, affecting over 85% of the 2 million patients diagnosed. People are usually diagnosed with any form of MS in adulthood, anywhere from 20-50 years of age. But there are always exceptions to any rule, and there are some individuals who receive a diagnosis earlier or later than that age frame. No one knows the direct cause or causes of this disease, but there are a few possibilities. Environmental factors, bacterial and virus infections, genetics, and heritage may all play a role in the development of Relapsing MS.
Symptoms of Relapsing MS
     

Having problems remembering, paying attention, and retaining information

     

Changes in mood

     

Problems with bowel movements and urination

     

Exhaustion

     

Muscle spasms and tension

     

Decreased coordination and strength

     

Pain of the extremities

     

Numbness

     

Disrupted vision
An MS Relapse
Experiencing an MS relapse is ultimately experiencing the symptoms listed above. Additionally, a relapse can be considered the worsening of already present symptoms. A relapse can last anywhere from a couple days to many months. It is important to notice when a relapse is occurring so that treatment can reduce symptoms because they can ultimately damage the nervous system further, resulting in further and more debilitating physical symptoms.
Treatment for Multiple Sclerosis
Since relapsing means that an MS patient will put their central nervous system at further risk for worsening symptoms, it is important to seek treatment to slow the disease's progression. After the nerves are damaged, they are damaged permanently so there are no reversing symptoms of the disease, only slowing down their progression. However, there are a few options of treatment for multiple sclerosis to choose from including injections, digestive pills, and infusions.
Plegridy, an Option for Treatment for Multiple Sclerosis
For some, it may be beneficial to get a shot that works for up to two weeks so that oral pills and infusions are not necessary. This is where Plegridy comes in, a shot administered only once every two weeks. It comes completely ready to go, so you won't have to worry about even seeing a needle or even having to press a button to administer the medicine. You just simply press the pen into the administering area and you are good to go with medicine for the next two weeks! To find out if this method and medicine is right for you, talk to your doctor about switching to Plegridy for your treatment for Multiple Sclerosis.
Getting Discount for Treatment for Multiple Sclerosis
Do you already have a prescription for Plegridy? Are you finding it difficult to pay for your treatment for Multiple Sclerosis? The RX Helper may be able to help! We offer discounts through a number of different prescription assistance programs for a number of different medications. If you have an alternate treatment for Multiple Sclerosis or a prescription for any other medical ailment, we may be able to discount that too. There are no limitations to a number of prescriptions we can help with for those who are enrolled in our service. There are, however, requirements for eligibility for the program. To see the list of medicines that we provide discounts for and review the requirements for the application process, please visit our website. If you find yourself with additional questions about our medications or services, please give us a call at 877-767-3297.