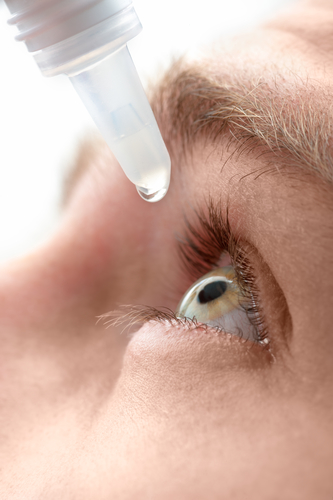 What is Alomide?
Alomide 1% is a medication that helps moderation of symptoms caused by allergies and other eye irritants. This medication is approved for prescription to patients four years of age and older. For those with an Alomide prescription and little or no medication insurance coverage, the RXHelper.com can provide Rx discounts by providing patient assistance programs.  
What Does it Do?
Alomide is widely prescribed for patients with:
Hay Fever

Pet Allergies

Dust Mite Allergies
The active ingredient, lodoxamide, is known to suppress inflammation in eyes caused by allergies. Immune cells located in the eye recognizes as mast cells are cause for this eye irritation. Mast cells are sensitive to harmful particles that enter the eyes like dust or pollen. When they become irritated, they release chemicals to fight the foreign particles. These chemicals cause inflammation of the eye, which is responsible for painful responses like itch, redness, and burning.
Lodoxamide is used to prevent the chemical release from mast cells by stabilizing them. Without inflammation, there are no felt allergy symptoms in the eyes. Your prescription to Alomide may take a few weeks to become effective. Don't give up hope, and keep using your eye drops as needed to prevent allergic reactions after you see results.
Using Alomide
If you require medical aid to see it is important to be aware that Alomide drops can cause harm to contact lenses. Remove them before administering the medicine into the eyes. Wait 15 minutes before replacing contacts or wear glasses for best results.

Make sure you wash your hands before administering eye drops to prevent further irritation.

Use the eye drops four times daily, with one or two drops in both eyes. Take doses at the same time each day. Follow doctor's instructions on how to apply eye drops and scheduling dosing intervals.

If you miss a dose do not double dose. Use the drops again when the next dose is scheduled.
Precautions for Taking Alomide
Never take by mouth, only administer drops to the eyes.

Can cause blurry vision directly after use. Don't operate heavy machinery until these symptoms dissipate.

The expiration date of Alomide is four weeks after the dropper's seal is opened. Make sure to discard after four weeks of use.

Avoid touching the tip of the eye dropper to prevent contamination and spread of infection.
Getting RX Discounts for Alomide
If you are looking for Rx discounts, the RXHelper.com was designed just for you. We bring patient assistance programs to those looking for Rx discounts that do not have prescription insurance to help pay for medications. These programs are also offered to the uninsured. If you are wanting to enroll in our Rx discounts programs, please visit our website for more information on how to save on your Alomide medication.