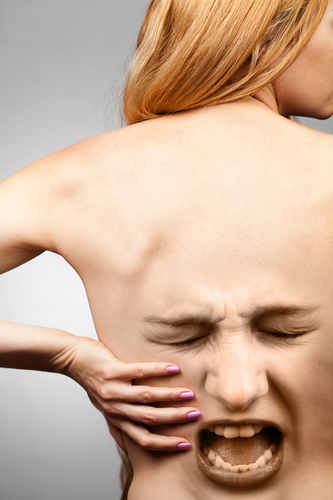 Chronic pain is pain that patients have to live with as a result of a medical condition or injury for the rest of their lives. Managing this pain means being able to tend to daily responsibilities and living a life of contentment and wellbeing. Many patients who live with pain require a prescription medicine for chronic pain to help relieve symptoms so that a high-quality life can be lived. But, many of these patients who require medicine for chronic pain cannot afford it. This is due to the ever-rising prescription costs and the inability to purchase enough or any insurance that covers the cost of prescriptions. If you are one of the many Americans with a prescription for Lyrica or other medicine for chronic pain and cannot afford the cost of your medications, The RX Helper may be able to help you pay for your medicine.
What Causes Chronic Pain?
Lyrica is a commonly prescribed medicine for chronic pain conditions such as nerve damage to the spinal cord due to injury, fibromyalgia, diabetic nerve pain, shingles, and as an additional treatment for patients with partial onset seizures. All of these conditions create painful symptoms as a result of damaged nerves. Lyrica is thought to work by addressing these damaged nerves by calming their stimuli, or their messages sent to the brain to be translated as pain. What is great about a prescription like Lyrica is that it can be taken in conjunction with other medications for other or the same conditions. This means that patients can work on getting better while also managing their pain.
Taking Lyrica, a Medicine for Chronic Pain
Lyrica is a once daily taken pill that should be administered with or without food at the same time each day. One pill is enough to keep the nerves from over responding and helps to keep symptoms of pain in check throughout the entire day. Most patients start to see improvement in their symptoms of chronic pain in just one week. The most common side effects of Lyrica are tiredness and vertigo. Some patients in the clinical trial that experienced these common side effects expressed lessened symptoms after more time taking Lyrica, while others experienced the side effects for the entire trial. Nonetheless, if you experience any side effects from a prescribed medication, always tell your doctor so that you are aware if the medications are responding the way it should.
If you think that Lyrica may be a good addition to your chronic pain treatment or a good switch from another medication, ask your doctor if it is the right choice for you. If your doctor thinks that you are a good fit for Lyrica, he or she will write a prescription. Remember, take the medication as intended and only as suggested by your doctor so that you have the best chance of treatment success and a life with more manageable chronic pain symptoms.
Paying for Lyrica with Prescriptions Discounts
Thinking about asking your doctor for a prescription for Lyrica? Do you already have a prescription for Lyrica? Are you finding it difficult to pay for prescription medications? If you have answered yes to any of the previous questions, you may be eligible for prescription discounts through The RX Helper. We help many Americans who would otherwise not be able to afford their prescription medications due to lack of or no prescription insurance coverage. To find out if you are eligible for our services, please visit our website or give us a call today at 877-767-3297.