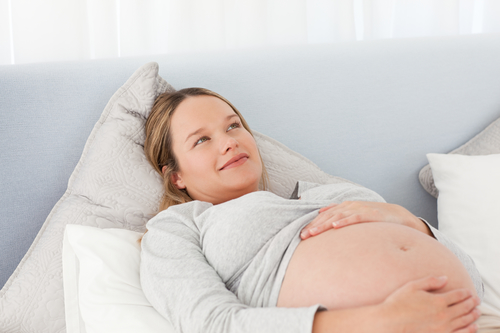 What is Makena?

Makena is a prescription medication given to pregnant mothers who have previously had a premature birth. It is used to prevent early birth in the current pregnancy of mothers carrying one baby. Makena is a hormone injection known as progestin that has worked in mothers that have had births earlier than 37 weeks. It is not known if Makena effects mothers who may have other health factors that could affect premature birth. Prescription drug discounts for Makena are available through The RX Helper.
Why is Makena Necessary?
Every week counts in pregnancy, so early births provide additional health risks to unborn babies. For example, an unborn baby completes development of the brain and lungs in the latest weeks of pregnancy, so being born prior to those weeks could develop into cognitive or respiratory disorders. Makena is proven to help the baby stay inside of mothers who have taken the medication for longer periods of time than those whose mothers did not receive the medication.
Makena is FDA approved, which means that it is held to greater standards and provides high-quality performance in those who use it. It is the first medication of its kind to receive an FDA approval rating for the use of preventing early birth.
The Use of Makena
Makena is an injection given to the mother each week of pregnancy until the baby is born. The injections start in between weeks 16 and 20 of the pregnancy. The injection is administered into the upper thigh of the mother by a healthcare provider either at a hospital, office, or home.
Side Effects of Makena
It is important to note that your doctor will not prescribe you with Makena unless he or she believes that it is best considering the health of you and your baby. Make sure that your doctor knows of any medical history that you have and also any additional medications that you may be taking, as they could affect the health of you or your baby. It is important to tell a doctor if you are experiencing any side effects after taking Makena. Common side effects that a mother may experience after taking Makena include:
Depression and/or anxiety

Blood clots in the leg

Symptoms of allergic reaction

Yellowing of the skin and eyes
Makena Prescription Drug Discounts
If you are pregnant and worried about a premature birth but have little or no health insurance, you may benefit from prescription drug discounts. Many people are provided with prescription drug discounts through patient assistance programs provided by various pharmaceutical companies. The Rx Helper.com was created to provide prescription drug discounts for individuals who cannot afford their medication due to little or no health insurance coverage. If you are looking for prescription drug discounts for your Makena medication, you may qualify through our programs. To enroll, go to our website to learn if you are eligible and fill out the free application to see if prescription drug discounts apply to you. If you have any questions or concerns about our prescription drug discounts or services, please call us at 877-767-3297.