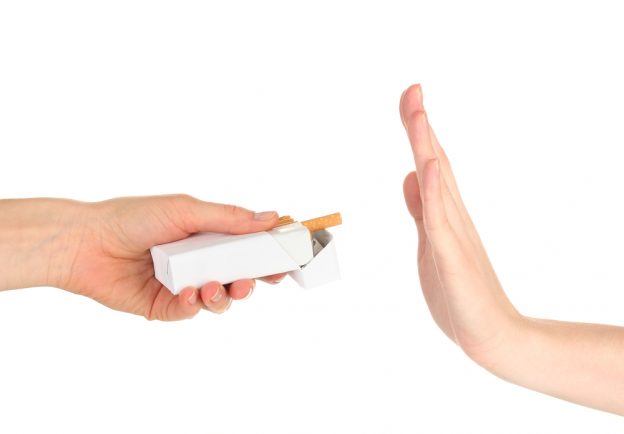 You hear it every day. People ask you when you're going to stop smoking. Or if you know how bad it is for your health. You hate always smelling like cigarette smoke. And maybe you've even tried quitting and failed. You're at your wit's end. But, you're not alone. Millions of people still smoke, but many are in the same position as you; they want to quit. Fortunately, there's help for individuals like you who wish to quit with a prescription known to help reduce cravings and taper nicotine. This medication, the Nicotrol inhaler, is available for discount or coverage through prescription assistance programs and services, like the one offered by The RX Helper.
Understanding Nicotine Addiction
If you've been a smoker for a while, you know what cravings are like. You may wish to stop smoking, but after hours without no nicotine, your body and mind start to crave the substance it's addicted to. Nicotine, the addictive ingredient found in cigarettes, vape oil, and cigars, is the absolute most addictive substance on the face of this earth. It's so potent and dangerous that only one drop on the tongue of pure nicotine would kill you. It's likely that you started developing a dependence on nicotine the first time you smoked.
Dependence is when the body cannot function normally without the presence of a substance. So, when a person who is dependent on nicotine stops smoking, their body reacts by offering withdrawal symptoms like cravings, headaches, agitation, and more. Basically, at this point, it's easier to pick up a cigarette to stop the withdrawal symptoms than to keep ceasing smoking. And, that's what usually happens. Experiencing consequences of a dependence to nicotine and continuing to smoke is what characterizes addiction. So, if you've begun to experience health effects, financial loss, or any other consequences as a result of smoking and you still smoke, the chances are that you're already addicted.
Your Choices to Quitting
Sure, you could always quit "cold turkey", which is just stopping smoking altogether. Or, you could use over-the-counter products like nicotine patches or gum. But, if you're here searching for answers about a prescription option, the chances are good that these options have already failed. And, that's alright. Addiction is different for everyone. And that means treatment needs to be different for everyone. You need to find the solution which is right for you. The Nicotrol inhaler might be that option you're so desperately searching for!
What is Nicotrol Inhaler
The Nicotrol inhaler is a prescription solution which is proven effective in helping patients who wish to stop smoking tobacco to do so. It works by administering a small amount of nicotine into the lungs by way of an inhaler to reduce cravings. It's also thought to be more effective than alternative prescription solutions because it involves the "hand-to-mouth" repetitive motion which may be a behavioral ritual developed throughout active addiction. It has been proven to be effective in two large clinical trials. Your doctor will tell you the number of administrations you have daily and may reduce the amount or nicotine level as time goes on.
Think the Nicotrol Inhaler May be Right for You?
If you think that the Nicotrol inhaler may be the solution you need to help quit smoking, ask your doctor about a prescription. This medication is only available by prescription, so your doctor may need to find a need in your life, examine your medical history, and make sure the option is best suited for your lifestyle. Once you've got your prescription for the Nicotrol inhaler, you can search for patient assistance, which could help to discount or cover the costs of your medication. To see if you qualify for the program offered by The RX Helper, give us a call today to speak with one of our representatives at 877-767-3297 or visit our website.