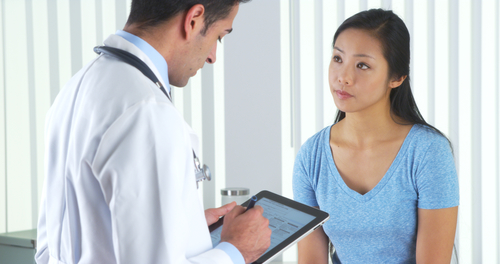 Questions to Ask your Doctor about Prescription Meds
Finding that your doctor has a medical treatment for an illness is a relief. But, it's common to leave the doctor's office with confusion about a new prescription. So, before going to a doctor to find a medical solution, come prepared with questions in hand for your doctor. That way, you'll leave with the confidence to take your prescription meds and get started with treatment!
What is the prescription?
Before taking a medication, you'll need to know what it is and why you need to take it. This will help you to understand how the drug will benefit you. And, it can help you and your doctor get on the same page with the reason for treatment. Getting familiar with your medication will help you feel more confident about why you're getting a prescription in the first place.
How effective is the prescription?
Before taking your prescription meds, are you sure that they have been proven effective? Ask your doctor if the prescription given to you has been shown effective in clinical trials. Prescription drugs are all regulated by the Food and Drug Administration, so we know that a doctor can't prescribe something that's completely ineffective. But, clinical trials can help you to weigh the risks against the advantages of using prescription meds.
What are the side effects?
Some medications, although beneficial to treating or even curing illness, come with unavoidable side effects. Others portray side effects when something goes wrong. You'll need to know both inevitable and unpredictable side effects of the prescription meds you're taking. This way, if you do experience side effects, you'll be sure which ones are an emergency situation and which are simply expected. And, you'll be better prepared to know what to expect of your medications.
Is this prescription going to interfere with other prescriptions meds I'm taking?
If you are taking other prescription meds, you'll need to know if your new prescription will interfere with them. Mixing different medications can sometimes offer horrible outcomes. So, it's important to know if taking all of your medications together is alright for your health. Tell your doctor about all of the medications you are currently taking as well as other medical history that may affect the effectiveness of your new medication.
How do you administer the prescription medication?
You'll likely need to administer your medication on a certain schedule, or with or without eating a meal. Talk to your doctor about specifics of taking your medication before you get it filled. Also, if you have a medication that needs inhaling or injecting, you can ask your doctor to perform a demonstration of administration. This way, you'll be able to confidently administer your own treatment on a daily basis.
What should I do if I ever skip a dose?
Medications won't work unless they're being taken on the right schedule. But, it's not uncommon for patients to accidentally skip doses. Ask your doctor what you should do in the event of an accidental missed dose. This way, you'll understand the risks of missing your scheduled medication and also what steps to take.
How should I store my medication?
Some prescriptions have special instructions for storage. Whether it be kept in a dry, refrigerated, or otherwise setting, you'll need to know how to safely and securely store your medication. Properly storing medication will help to keep it working the way it should so that you can get healthy!
Ask yourself a Final Question about your Prescription Meds
Lastly, the final question you should contemplate is not for your doctor, but yourself. How are you going to pay for the cost of your prescription meds? More often than not, prescriptions are expensive to cover financially. But, fortunately, there are solutions. One such solution is prescription assistance. These programs, offered by non profit organizations and large manufacturers of pharmaceuticals, cover or discount hundreds of generic and name brand prescription meds. And, The RX Helper can match you to the ones which discount your prescription medications. To find out if you qualify, please visit our website for more information. Or, give us a call today to speak with a knowledgeable medication representative at 877-767-3297.