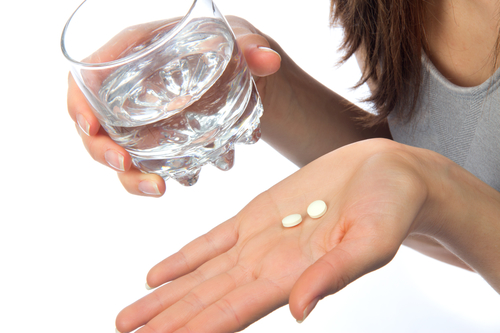 Affording essential medications without sufficient prescription drug coverage can be difficult for many patients. Prozac is a medication that is commonly prescribed to treat depression or anxiety, but without assistance, it can be very expensive. Millions of people suffer from depression and anxiety, which makes medication an important part of effective treatment.
Why Prescription Drug Coverage is Important
Depression and anxiety can impede someone's ability to complete daily tasks and enjoy life. Help with prescription drug coverage for antidepressants are important because medications like Prozac can treat these symptoms effectively.
Symptoms of depression include:
     

Fatigue and disruption of sleep patterns (sleeping too much or too little)

     

Loss of enjoyment of hobbies

     

Lack of motivation

     

Changes in appetite; unintentional weight gain or weight loss

     

Sadness or apathy

     

Difficulty concentrating or memory loss

     

Irritability or anxiety

     

Body aches, headaches, and cramps
Prozac effectively treats these symptoms and is commonly prescribed for patients who have been diagnosed with depression or anxiety. With rising costs of medication and insurance plans, discounts on these drugs can be a lifesaver for people who need them.
How to Get Help Paying for Medications
Unfortunately, people suffer from ailments like depression or anxiety without proper treatment, because as costs of living rise, many are forced to forgo medication in order to afford their bills and daily needs. With assistance programs, patients no longer have to make that choice. Depression does not have to prevent patients from enjoying time with family or friends, or negatively impact careers and relationships. Hundreds of drugs, including Prozac, exist on the market today in order to alleviate the pain of depression. Fortunately, they can also be affordable.
The RX Helper can help those who are uninsured or underinsured afford their prescription for Prozac. If you don't have sufficient prescription drug coverage, or you have trouble affording refills of your Prozac or other antidepressants, we can help you pay for medications. Depression is a reality for many Americans, but it is treatable. Most people who are properly diagnosed and medicated can live healthy, productive, enjoyable lives. The RX Helper enrolls patients in assistance programs that can drastically reduce the cost of many medications, including Prozac. Enrollment is quick and easy. Contact us today at 877-767-3297, or via email at info@therxhelper.com.