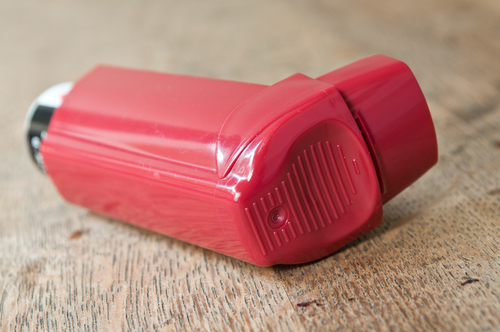 What is ProAir?
If you have asthma your doctor may have prescribed you with an emergency inhaler by the name of Proair. This asthma medication is prescribed in patients who are over the age of four and need emergency asthma inhaler to treat bronchospasms. Bronchospasms are what are known as "asthma attacks". When these asthma attacks occur, airways collapse and breathing start to become extremely difficult. The Rx Helper provides ProAir patient assistance for all individuals prescribed and with minimum or no insurance coverage. 
How does ProAir Work?
ProAir contains the active ingredient albuterol. This medication works to prevent bronchospasms in patients diagnosed with asthma and other breathing conditions. Albuterol is classified as a bronchodilator. Bronchodilators work to relax the muscles that contract during bronchospasms so that breathing is made easier. Proair works in patients that suffer from bronchospasms and have been diagnosed with:
     

Asthma

     

Chronic Obstructive Pulmonary Disease

     

Exercise-Induced Asthma
Using Your ProAir Inhaler
When you receive your ProAir inhaler, you should follow the directions of your doctor and those listed on the product packaging. Shake well before each use, and determine whether the inhaler is in working condition by performing practice sprays before first use. Additionally, test the inhaler if it has not been used within the past two weeks. Keep track of your doses. If you use the inhaler more than twice a week for emergencies, your asthma may not be as controlled as it should be. Talk to your doctor about alternative medications.
If you are required to take more than one dose at a time or utilize other inhaler medications, wait at least one minute before administering another dose. Let your doctor know right away if your condition suddenly worsens after the administering of the Proair inhaler or if you show signs of allergic reaction to the medication.
Side effects that require immediate medical attention include:
     

Rapid or irregular heart rate

     

Sudden confusion

     

Chest pains

     

Heavy, fast paced breathing
Your doctor will only prescribe you with ProAir if he or she thinks that it is the best course of action to take for your breathing problems. It is important to let your doctor know of any and all previous medical history as it pertains to your new prescription.
Getting ProAir Patient Assistance
If you are looking for medication discounts on your emergency inhaler, the RX Helper's Proair patient assistance program can help. We provide ProAir patient assistance to anyone that is eligible and enrolled in our program. We bring prescription medication financial assistance to patients that cannot afford their medications due to minimal or no insurance coverage.
Enrolling is made easy on our website for our ProAir patient assistance program. There are no application fees and any and all information provided is completely confidential. Once enrolled, there is a minimal monthly fee, but the savings provided from your medication will be well worth it. Pay a small monthly fee and get your medications at low or even free costs by utilizing our program.