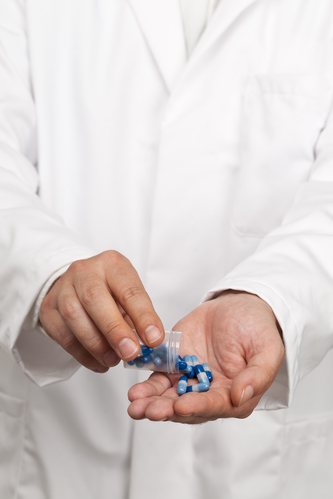 Prices on prescription medications are forecasted to increasingly rise this year. If you don't have medical insurance that covers the cost of your prescriptions, the chances are that you can't afford the costs. Even though CEOs of large pharmaceuticals are being urged to lower prices, they refuse to back down. Sometimes prescription medications are for topical issues or non-life threatening ailments. But, for many patients, prescriptions keep the grim reaper at bay on a daily basis. Those that can't afford the costs of their necessary prescriptions are forced to either lower their doses or forego their medication regimen completely. Non-profits, community organizations, and medical industry leaders have recognized the ongoing problem of increasing medication costs here in the states, which is why a number of them have come up with programs designed to help those that cannot afford their medications with prescription help. Boehringer Ingelheim Cares Foundation is one of the organizations that provide these patient assistance programs for those in need.
What is The Boehringer Ingelheim Cares Foundation?
The Boehringer Ingelheim Cares Foundation (TBICF) was first developed in 1885 by Albert Boehringer as an acidic salt manufacturing company located in Ingelheim, Germany. Back in those days, the company held positions for just 28 individuals. Today, the foundation provides jobs for over 47 thousand individuals. Since the beginning, the foundation has been committed to advancements in medical treatments through researching, developing, and marketing so that patients, both human and animal, can live better lives. The people at TBICF are committed to providing patient care in the best and more innovative ways available. They believe that developing personal relationships with patients, their families, and other individuals in the medical industry are vital to spreading knowledge and compassion. Additionally, above all else, they hold the needs of patients as the first priority and do all that they can to provide for those needs.
Financial Prescription Help through TBICF
Although the foundation focuses on innovative technology, research, and extraordinary patient care, it also aims to help patients who need prescriptions be able to afford them. To provide financial prescription help for patients, TBICF has developed their personally funded and operated patient assistance program. This program provides needed medications at a discount or even free of charge for those that are eligible and apply. Over the span of the program, over 685 thousand patients received a discount or free prescription medications. To be eligible for the program, a patient must have a three-month prescription for a medication that is provided through TBICF. Also, all applicants must be at least 18 years of age and also be a citizen of the United States. Guidelines also suggest that the applicant must reside within the required income bracket depending on a number of persons living in the household. To prove this, all who apply will have to provide a tax statement for the previous year.
Patient Assistance Programs from The RX Helper
The patient assistance program at Boehringer Ingelheim Cares Foundation is just one of more than 700 patient assistance programs provided for eligible patients in the United States. It can be nearly impossible to find the program that matches and provides enough financial prescription help for each one of your medications. That is what the RX Helper was designed and developed for. We match you and your medications to the patient assistance program or programs that best fit your needs, like the one provided by TBICF. To be eligible for services provided through The RX Helper, the same requirements as above are made mandatory. We have helped thousands of patients unable to afford their medications be able to take their medications again by providing affordable prices or covering the cost of prescriptions completely! There is no limit to the amount of medications that we can help you with, so if you have a number of prescriptions we can still offer assistance. To find out if we cover the medications that you have a prescription for, browse the list found on our website. To enroll, the application process is completely free and also available on our website. If you have questions or would like help with completing an application, please feel free to call us at 877-767-3297.