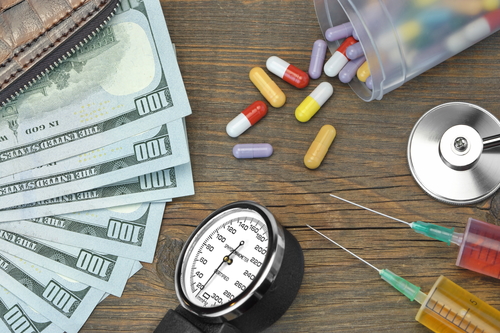 Despite the efforts of our government during the past presidential term to make it legally unacceptable for citizens to go without some sort of medical insurance, millions of Americans are still without health insurance. This means millions of Americans who would normally undergo treatment for medical ailments are unable to afford the cost of said needed treatments. Without treatment, our own citizens subject themselves to the consequences of their illness. The RX Helper believes that anyone who needs medical treatment should be able to receive it, which is why we have come up with a way to utilize patient assistance programs in efforts to help patients who cannot afford their medications. If you are looking for prescription drug savings, you may be eligible to enroll in our program to benefit from patient assistance programs.
What are Patient Assistance Programs?
Patient assistance programs, or PAPs, are a collective effort of both nonprofits and pharmaceutical companies to provide discounted or covered prescription medications for Americans who cannot afford them. There are over 700 patients assistance programs available currently in the United States, and each program offers their own specific treatments or medication brands. These programs have helped many Americans be able to take the suggested dosage of their treatment medications, offering aid they would otherwise not find that can help them live more content lives.
Who is Eligible for Prescription Drug Savings through PAPs?
Since there are over 700 patient assistance programs, there are different eligibility requirements. But, for the most part, they all have the same four basic requirements. These eligibility requirements include:
Evidence that the patient is a citizen of the United States

Evidence that the patient is 18 years of age or older

Evidence that the patient has a need for discounted medications

Evidence that the patient has no or little prescription medication coverage through health insurance
What do I Need to Apply for Prescription Drug Savings
Proof of Prescription- Without the word from a doctor or prescribing physician, patients will not be able to enroll into patient assistance programs. Before you can receive prescription drug savings, prove your need by attaining the proper prescription from your doctor.
Proof of Income- Most patient assistance programs require that patients live under 200% below the federally stated poverty income level. To prove this, you will need to provide a copy of the past year's W-2 tax form or like document.
Proof of Minimal Insurance- If you do have health insurance coverage but do not receive prescription coverage within that insurance plan, you may still be eligible for enrollment into patient assistance programs. Provide the documentation of any medical insurance when enrolling to meet qualifications.
Is The RX Helper a Patient Assistance Program
No, The RX Helper is not a patient assistance program, but we do utilize the 700 programs throughout the country and match them to patients that would benefit from them. For example, a patient with multiple medications may not know that there are over 15 patients assistance programs that offer medication assistance for the types of medications he/she needs. Instead of applying for each of the 15 programs, The RX Helper works to determine eligibility and apply to the programs for patients. All you need to do is provide the required information listed above and meet the qualifications, and The RX Helper does the rest! We know that the individuals who benefit from our services want to save as much money as possible on their medications, so we pride ourselves in offering them at an affordable rate. The service fee is charged monthly upon the delivery of the needed medications, and the majority of our clients find that what they spend with us monthly pales in comparison to what they save in medication costs.
Ready to start getting prescription drug savings for your medications? Check out our website to view a list of the medications we help with, discounted with the help of patient assistance programs. Have questions about our services or any medications that we offer? Give us a call today to speak to an experienced customer service representative at 888-233-4303. Ready to apply? Fill out the eligibility form, also listed on our website!