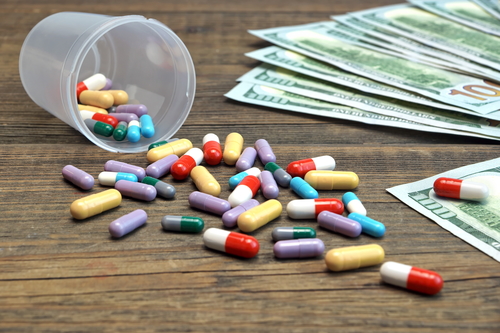 Prescription medications prices are constantly rising, so much so that many Americans are finding it harder to pay for them. Although these medications are required for individuals to live healthy lives, drug manufacturers won't give the average citizen a break on prices. Prices seem to rise regardless of a nation that has no means of paying them. People are left skipping doses or going without their medication completely simply because of the constant rising of prescription prices. Fortunately, nonprofits, big pharmaceutical companies, and healthcare organizations provide prescription drug assistance for those in need. The Novartis Foundation is one of these ethical companies that provide patient assistance for American citizens who are having trouble paying for their prescription medications.
What is the Novartis Foundation?
The Novartis Foundation is a healthcare organization located in Switzerland that aims to consider patient needs all around the globe. They work to change the way that medical practices are being utilized by providing alternative methods of viewing medicine. Doing so takes research, and Novartis directs its research in pharmaceuticals, eye care, and genetics. Novartis aims to be a global leader in medicine while also utilizing their advances in medicine to help people all around the world. They believe that they can make the world a better place by providing new and innovative methods to medicine with an ethical approach to patient care. Additionally, they take action in protecting and preserving our planet's environment so that the people of the earth may have well-being. Raising awareness for important topics, inventing innovative methods in medicine, and providing affordable healthcare to people all around the world are some of the amazing capabilities of The Novartis Foundation which help to shape the way that the people view medicine.
Prescription Drug Assistance through Novartis
For those that are struggling to pay for their prescription medications, The Novartis Foundation has come up with a prescription drug assistance program. Novartis has been providing discounts on prescription medication for people all around the globe since 1997. Just last year, Novartis offered over $169 million in free medicine and health care to over 109,000 people. Globally, in the year 2007, Novartis provided over $937 million in free medications and healthcare to over 66 million people. The prescription drug assistance program offered to people in the United States is designed to help people that cannot afford the help from medication insurance providers. To be eligible for this program, patients must be a United States citizen, have little to no health insurance coverage, and have an income within the required amount.
The RX Helper and The Novartis Foundation
The RX Helper utilizes over 700 patient assistance programs so that we can provide our customers with the best options for providing help with medication costs. The Novartis Foundation's prescription drug assistance program is only one of the many programs that The RX Helper utilizes to provide medicinal discounts for patients. Enrolling into the program is as easy as sending in a three-month prescription, proof of income, and Medicare denial letter if applicable. Once you are approved, you are eligible to receive discounts on some or all of your medications for a whole year. The application costs you nothing and you will find out what your monthly savings will be before paying a dime! If you would like to find out if the patient assistance programs that The RX Helper utilizes can provide you discounts on your medications view the list of medications that we provide discounts for on our website. If your medication is on the list, we may be able to cover the complete cost of your prescription! There are no limits to a number of prescriptions we can help you with, if it is on the list we can most likely get you a discount! Most of our patients find that their savings are what keeps them from having to miss medication doses because they can now afford their prescriptions. Find out what you could be saving on your prescription medications and never miss another dose again! Call us at 877-767-3297 so that our certified specialists can address any question or concern you may have about our programs!