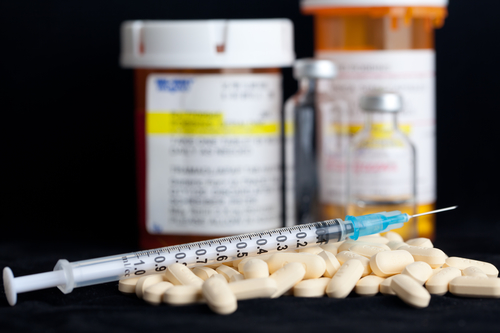 Did you know that doctor's visits end in a written prescription about 66% of the time? Almost every person has had a prescription for medication at one time in their life. For those that need a prescription every day to function properly, medication costs can add up. Because of the high costs of medications that only keep rising, patient assistance programs were developed to give a prescription discount for those in need.
Prescription Medication Statistics
Even though President Obama has tried to implement a mandatory health care initiative, over 45 million Americans are not medically insured. Additionally, even more people than that have some insurance but not enough to cover medication costs. This especially affects the people that need a constant supply of medications to have a properly functioning body like the elderly, those suffering from chronic conditions, and those with lower incomes. Without surprise, people that cannot afford their medications are twice as likely to lower or skip doses to save medication costs. This could drastically affect health negatively and could also result in concurring health issues.
What's the Answer? Prescription Discount Services
Patient assistance programs, like those offered by The RX Helper.com, were designed to help people in these exact situations. These programs provide a prescription discount for the medications that people cannot afford. This helps people stay on medication regimens and avoid further health concerns as a result of missing medications. Prescription assistance programs are offered through pharmaceutical companies that help people who fit into a certain category of eligible patients. These programs are utilized by millions of Americans who need help paying for medications yearly.
Am I Eligible for a Prescription Discount?

To be eligible to enroll into a patient assistant program, there are a few qualifications you must meet. Since there are over 700 patient assistance programs, each one's requirements are a bit different. For the programs available through The RX Helper.com, you must:
Have very little or no health insurance that covers the costs of medications

Be a United States citizen

Fit into the household number and income requirements listed on our website
Enrollment for a Prescription Discount Today
There are many medications covered under the patient assistance programs available through The RX Helper.com, and you can check to see if yours is included in our list of available medications. To enroll into the program, simply fill out an online application free of charge. We will review your application and contact you with any questions, concerns, or to identify you of your acceptance. Once accepted, we can provide assistance with any of your prescriptions, even if you have multiple. Some of your medications may even be 100% covered! There is a monthly fee, but for most the monthly fee far outweighs the savings in medication costs. To learn more about our program, please visit our website or call us at 877-767-3297.