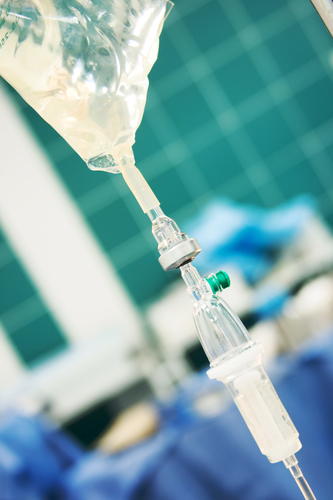 Many people that have a prescription for Reclast are not fully covered by medical insurance or they don't have medical insurance at all. The RX Helper.com was created for people that need help paying for medication that also have little to no health insurance. You don't have to struggle to pay for your Reclast medication any longer. Our patient assistance programs involve a monthly fee for huge prescription discounts. In most cases, your monthly savings far outweigh our monthly fee. Additionally, it is quite often that our patient assistance programs cover 100 percent of medication costs. Find out more about Reclast and the prescription discount you may be eligible to receive through the RX Helper.com.
What is Reclast?
Reclast is a prescription medication prescribed for individuals diagnosed with Paget's disease, a bone disease that leaves the bones fragile and weak. Additionally, Recast is prescribed to women who are diagnosed with osteoporosis to prevent bone loss in those who are postmenopausal. Also, Reclast is occasionally prescribed to people that take certain steroid medications. It's important to know that you should not take Reclast if you are taking any other medications for bone loss. Always tell your doctor about other medications that you are taking before taking a new prescription.
How Do I Take Reclast?
Reclast is administered through an IV. It is suggested that this be done under the supervision of a medical professional and in a medical setting, like a doctor's office or hospital. If you must administer Reclast from home, make sure you are properly instructed by your doctor and that you read all medical instructions before administering the dose. Reclast is only required for one annual dose, so you don't have to worry about refills every month.
Side Effects and Important Information on Reclast
Reclast has been shown to produce kidney disease in some patients. This is especially apparent in those that take other medications that directly harm the kidneys, especially chemotherapy. Make sure that your doctor is aware of all medications that you are taking before you consider a prescription for Reclast. Additionally, never stop the administering of any medications without the guidance by your doctor. Pregnant mothers should steer clear of taking Reclast since it has been reported that the medication can harm an unborn baby. The common side effects of this medication include:
Nausea

Vomiting

Stomach pains

Constipation

Diarrhea

Muscle pains

Sleeplessness

Weight loss

Headaches

Weakness
Prescription Discount for Reclast
If you already have a prescription for Reclast, you may need a prescription discount to afford it. Not to worry, a prescription discount is made easy with prescription discount programs provided through The RX Helper.com. Those eligible to apply are underinsured or have no insurance coverage, live inside the monthly income requirements, and be a United States citizen. To find out if you are in the eligible income classification, visit our website. Also on our website is a list of medications that are available with a prescription discount through us. If you have any questions about our services, please don't feel free to reach out and ask. We'd like to help you afford your medications so that you don't have to skip another dose again!