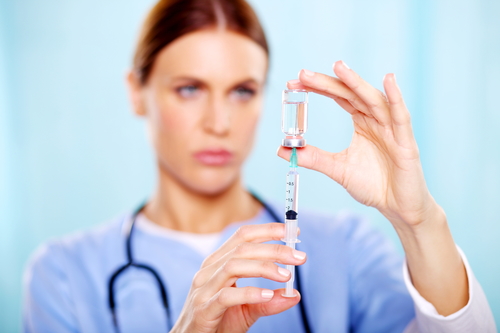 Do you have a prescription for Neupogen and need to receive a prescription drug discount? The RX Helper utilized patient assistance programs to give customers the help needed to afford necessary medications. We know that it is hard to pay for needed medicines when you have little or no health insurance, so we set our goals to help all that we can. Neupogen is a widely used drug that can help those in terrifying situations, so being able to afford your medications with a prescription drug discount provided by the RX Helper can make dealing with those situations a little easier.
What is Neupogen?
Neupogen is the brand name for a medicine known as filgrastim, which is a synthetic drug which copies a chemical naturally recognized in the body which helps to produce white blood cells. These cells are vital to fighting off infection and keeping the body healthy. Patients diagnosed with cancer go through extensive treatments that aim to destroy cancer cells but often destroy much more including white blood cells. Neupogen works in patients receiving chemotherapy, radiation, or bone marrow transplant to produce more white blood cells so that they can retain healing.
How is it Taken?
Neupogen comes in liquid form and must be administered by needle into a vein. The medicine should be taken at the same time daily until use ceases by direction of a doctor. The injection site should differ with each use to prevent tenderness. Store Neupogen doses in the refrigerator, and retrieve them to return to room temperature a half hour before administering. Read all instructions before taking this medication or have a medical professional administer each dose.
Symptoms and Important Information
Before taking Neupogen, tell your doctor if you are receiving chemotherapy or radiation treatments. Also tell your doctor of any previous medical history, especially allergies. Cases of an enlarged spleen have been reported. Tell your doctor immediately if you experience pains in the upper left abdomen, as this may be a sign of spleen rupture. Other side effects to report may be fever, swelling of the injection site, shortness of breath, bruising or bleeding, weakness, vomiting, and nausea.
Receiving Prescription Drug Discount for Neupogen
Before purchasing Neupogen, one must have a prescription from a physician. Talk to your doctor if you think that Neupogen is right for you. If you already have a prescription and are looking for financial help with paying for Neupogen, The RX Helper can help. To be eligible for our program, you must have little or no health insurance coverage for prescription medications. Also, you must be a United States Citizen and fall into a certain financial group to enroll. To find out more about these qualifications of enrollment, please visit our website. Once enrolled, you will be able to afford your medications at a much lower cost or even be provided them at no cost, depending on enrollment qualifications. Please feel free to call us with any questions or concerns at 877-767-3297 or contact us from our website.