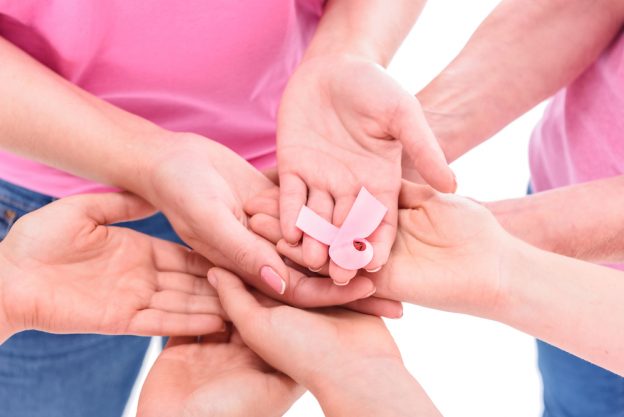 When a disease is so widespread that it is the second most common cause of death in women, there needs to be more awareness for prevention, reduction, and treatment. This is the case for breast cancer, and why October has been named National Breast Cancer Awareness month. Join us in increasing efforts to spread the awareness for this disease so that the number of families affected by this awful, life-taking disease decreases with each year.
What is Breast Cancer?
Cancer of any kind is when cells do not die off as they should. Apoptosis is the ability of cells to self-destruct when they're no longer needed. It's what your cells have been doing since you were first born. Each cell used in the development and makeup or all tissue, organs, and organ systems of the body is genetically coded to include apoptosis. This way, the body can eventually renew itself with new cells as the production of cells happens every day. But, when cells do not perform apoptosis, they are known as cancerous cells. Essentially, this is the defining characteristic of all cancer, whether benign or malignant. So, breast cancer is when a mass of undying cells is located in the breasts.
International and National Breast Cancer Statistics
Knowing how lethal breast cancer can be can help spread its awareness. Some statistics about breast cancer provided by the National Breast Cancer Foundation include:
Out of every 8 women, one will be diagnosed with breast cancer sometime in her life

Every 13 minutes a woman dies of breast cancer

Every 2 minutes a woman is diagnosed with breast cancer

More women are diagnosed with breast cancer than any other cancer

About 460 men die from breast cancer yearly

About 40,500 women die from breast cancer yearly

Over 3 million breast cancer survivors live in the U.S. currently

There is no known cause for breast cancer
The History of The National Breast Cancer Awareness Month
October has been deemed the National Breast Cancer Awareness month in our country since 1985. The idea of the month was established by national organizations who deal with breast cancer patients like The American Cancer Society. It wasn't until October of 1991 when the month and breast cancer awareness, in general, were to be symbolized by a pink ribbon, which was first done so by The Breast Cancer Research Foundation. It was these organizations' goal to spread awareness for the prevention, diagnosis, treatment, and cure for this disease through fundraisers and other like events.
Ways You Can Give Back for National Breast Cancer Awareness Month
If you or a loved one has struggled with breast cancer and you want to take part in the awareness of the disease, you can give back this October at one of the many events. If you're in the South Florida area, there are a number of events near you this year. Some National Breast Cancer Awareness Month give-back activities include:
Round Up & Give Breast Cancer the Boot: A $20 donation night at Round Up nightclub in Davie which includes admission, dance classes, an appetizer buffet, and free dance performance to all attendees on October 7 at 6 p.m. All proceeds from the event will go to the Florida Breast Cancer Foundation.
Making Strides of West Palm Beach: A fundraiser walk on Saturday, October 14 at 9 a.m. at the Meyer Amphitheater in West Palm Beach. Walkers can raise money for donations which will all go to the American Cancer Society for further research on breast cancer.
Witty Wednesday: This event is a fundraiser scheduled for October 18 starting at 5 p.m. It involves local fashion, art, and house music talent for all who attend. Proceeds from sales will all go to the Florida Breast Cancer Foundation.
What RX Helper Can do for Breast Cancer Patients
If you or a loved one is struggling to pay for prescription medications for breast cancer treatment, The RX Helper may be able to provide discounts on medications. Give us a call today at 888-233-4303 to see if you qualify to receive help for your treatments!