Dulera Patient Assistance
The RX Helper is a prescription assistance program that works with pharmaceutical companies to help those with low income and do not have insurance afford their medications. We offer Dulera patient assistance to those that apply and follow the enrollment requirements. For more information about patient assistance, call 877-767-3297 today!
What is Dulera?
Dulera is a prescription inhaler that is used to prevent and control asthma symptoms, and especially wheezing. This medication is intended for people that are adults and children that are over twelve. It should NOT be used to sudden asthma attacks, but rather on the regular to prevent them from occurring.
It words by reducing the swelling and irritation in the airways so the lungs can receive more air. This will only work properly if the medication is used regularly. Using Dulera helps reduce the amount of time lost in work and school with regular breathing.
How To Get Dulera Patient Assistance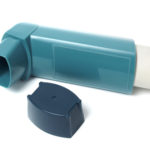 Insurance may cover a part of the medication price, depending on the insurance. The cost of Dulera can range from $280 to $358. For those who have low income jobs and working on supporting their loved ones, the cost of Dulera can become very expensive.
The RX Helper will help anyone that needs help with affording their prescription medications. You can visit our enrollment page or call 877-767-3297 for more information.
Facts on Dulera
Dulera works by combining the medicines formoterol and mometasone. This combination allows the inflammation in the lungs to decrease. The muscles also relax in the airways and around the lungs.
The drug was created by Merck and Co. Inc. In 2010, it was approved by the Food and Drug administration.
There are possible side effects but the positive outcomes always outweigh the negative. Side effects are rare but may include:
High blood pressure
Hoarseness
stuffy nose
dry mouth
throat irritation