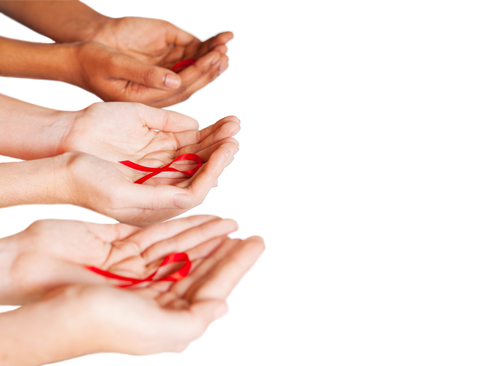 Individuals diagnosed with HIV are set up with a medication treatment plan to keep their immune systems functioning as best as possible. Without treatment, the virus develops faster and a patient's health diminishes faster than it has to. Unfortunately, many HIV treatment options are pricey; especially for Americans that have little or no prescription insurance coverage. The RX Helper works to help these patients afford their HIV treatment options, like Triumeq.
What is HIV?
HIV, or Human Immunodeficiency Virus, is a virus that leads to AIDS if it is left untreated. AIDS, or Acquired Immune Deficiency Syndrome, is the final stage of the progression of HIV. HIV/AIDS are diseases of the immune system. When affected, the body creates cells that attack healthy white blood cells of the immune system that usually work to keep the body free from infections. This means that individuals with HIV/AIDS are more susceptible to sickness through infection without medical treatment.
How Does Someone Get Diagnosed with HIV?
HIV is transmitted in a few ways, the most common being sexually through unprotected sexual encounter. The second most common way that HIV can be transmitted is through the sharing of needles. It can also be transmitted through breast milk, blood interaction, and contact with genital fluids. The only way to tell if someone has HIV is to perform a blood test. Over one million individuals living in the United States have HIV, and for every eight individuals with the disease, one does not even know they are a carrier of the virus. Although some individuals may report experiencing fever and flu-like symptoms, many people do not even know they have contracted HIV until they are tested. If you think you may have HIV or have yet to be tested for HIV this year, an HIV blood test is the only way that you can be sure that you do or do not have HIV. Get tested today to find out if you are a carrier of the HIV virus.
What can HIV Treatment Do?
Unfortunately, there is no cure for the HIV virus or AIDS disease, but treatment works to lessen a number of white blood cells affected by the disease and helps to reduce the number of harmful cells that destroy them. This is why it is so important to get tested for HIV annually because with early detection comes early treatment. With early treatment comes the possibility for the virus to halt or greatly reduce the speed of growth, which means that patients can live full and lengthy lives as they would normally.
HIV Treatment Options
The goal of HIV treatment options is to reduce the amount of harmful HIV cells that destroy the infection-fighting cells of the immune system. Doing this reduces a patient's risk for becoming ill due to an infection. The most common and helpful HIV treatment options are a mix of medications, often available in administrative doses in pill form. An example of one of these HIV treatment methods is the once-daily pill, Triumeq. In clinical trials, Triumeq helped to reduce the amount of harmful immune destroying cells in over 70% of patients. If you wish to change your treatment option or have recently tested positive for HIV, ask your doctor if a prescription to Triumeq may help you.
Paying for HIV Treatment Options
Once you have your prescription for Triumeq, you may find it challenging to pay for it. If you are one of the millions of Americans with little or no prescription insurance coverage, The RX Helper may be able to discount your prescription for Triumeq. We discount or completely cover hundreds of types of medications for people just like you. We believe that those who need treatment should get it, so if you think you can benefit from prescription discounts, visit our website to enroll into our patient assistance programs. Have questions about our medications or services? Give us a call today to speak to a knowledgeable medication specialist at 877-767-3297.