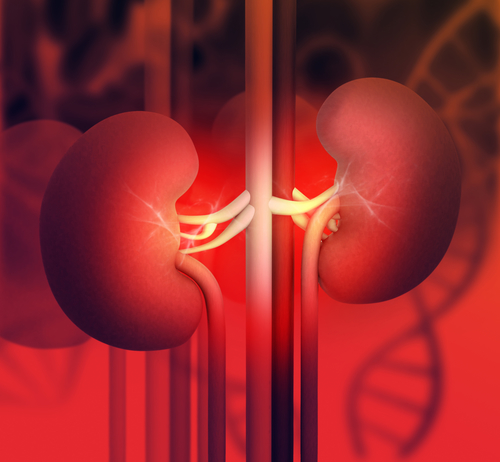 Many patients with low functioning kidneys need to focus on lowering phosphate levels to increase their overall health. For some, paying for the handful of medications to lower phosphate levels on a daily basis can be financially debilitating. With the ever rising increase in prescription medications, there is no end in sight for the high price tag on these required and necessary medications. The RX Helper was developed to aid patients that need kidney medications and other high cost and needed prescriptions so that they can afford them instead of foregoing treatment.
Why Lower Phosphorus Levels?
Kidney medications intended for the lowering of phosphorus levels are necessary for patients with kidney issues, along with dialysis and a healthy eating regimen, because of the damaging effects high phosphorus levels can have. Kidneys work to remove waste from the body by transforming liquids into the urine. Some of the waste that kidneys work to remove is phosphorus, so kidneys that do not function properly do not remove all of the phosphorus normal kidneys would. High phosphorus levels can turn into a condition known as hyperphosphatemia, which can cause illness and affect a patient's overall status of health. A phosphate binder is among the most used kidney medications to help lower phosphate levels, like the one discounted through The RX Helper called Velphoro.
Velphoro Vs. Other Kidney Medications
For many patients affected by kidney disease, doctors will prescribe a handful of medications required for administration each day. With Velphoro, a chewable tablet taken before each meal is meant to keep phosphorus levels in check. Velphoro works by its active medication ingredient sticking to the phosphorus in the kidneys and then being excreted through bodily waste. In case studies, the majority of patients who took Velphoro lowered and maintain proper phosphorus levels after taking a chewable, berry flavored tablet before each meal; about three tablets a day. Side effects are minimal, and the most common are discolored feces and diarrhea.
Do you Have Chronic Kidney Disease?
If you have chronic kidney disease and are taking a handful of pills a day to lower phosphate levels, as your doctor about a prescription to Velphoro. This medication can be taken with other prescriptions, but there are others that it may not be taken with, so tell your doctor about all medical issues that you have experienced and all prescriptions you are currently taking. If your doctor thinks that Velphoro is best for your kidney treatment regimen, he or she will prescribe you the medication. If you have any medical conditions that result in a high buildup of iron in the body, Velphoro may not be right for you. If you begin taking Velphoro and you experience any side effects besides the commonly experienced ones listed above, tell your doctor right away or go to the emergency room.
Getting Financial Help with Kidney Medications
Do you have kidney medications or a prescription for Velphoro? How about other medications that you are struggling to pay for? The RX Helper may be able to assist you in paying for your prescription medications! Our company was developed with the millions of Americans that are left to forgo their needed prescription medications caused by the increase in medicinal prices over the last decade. We provide discounts for hundreds of different prescription medications through the use of over 700 patient assistance programs. These programs are provided by non-profit organizations and specific drug manufacturers to help patients with medical issues like chronic kidney disease. At The RX Helper, our job is to find the patient assistance programs suited to fit you and your prescription medications. We can help with any medication that fits the programs, so no matter how many prescriptions you may have, we may be able to cover or discount all of them. There are a few requirements to meet the criteria of our programs including limited or no prescription insurance coverage, United States citizenship, and an annual income that makes it challenging to purchase needed medications. To find out if you are qualified for our program, visit our website. If you are, you can fill out an application for free right on the site. Have any questions about the services or medications that we discount? Give us a call today so that a patient assistance expert can help at 877-767-3297.