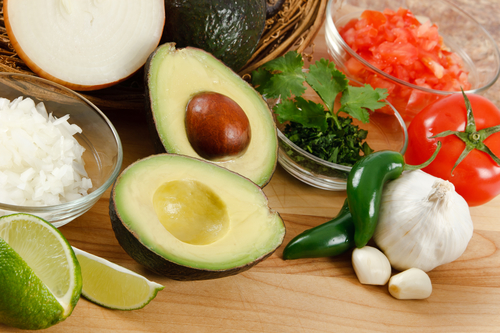 Snacking is an essential part of a diabetic's diet. It helps them maintain their blood-sugar levels between meals. For those taking medications that cause a drop in their blood sugar, having a healthy, diabetic-friendly snack is as important as keeping their blood pressure, and heart rate in check.
For the most part, your doctor will prescribe you the snacking approach you ought to take up in order to live healthy. Combine that with these important tips to make sure you do not indulge in the wrong snacks!
Keep the snack calorie count to a maximum 150. You go overboard with your snacks and they become more of a meal – you don't want that! Limit yourself to 150 calories per snack; this will help you keep a check on the amount you eat. Also make sure you're actually hungry and not just bored before you start eating.
Portion your snacks. It has more than often been proved that people generally eat more straight out of the bag. That's the problem with store bought conventional snacks – you cannot keep track of how much you've already consumed. Limit yourself to a particular plate. Pour out the snacks in it, and eat just that at one time.
Keep a tab on the low-fat snacks. It is easy to fall into the 'low-fat' trap! Studies show that most people end up eating 28% more than usual because they think they are taking in lesser calories. Since most low-fat snacks do not differ much from full-fat ones in calories, it is better to stick to the amount you would originally consume had the snack been full-fat.
Go ahead and make them at home. While off-the-shelf snacks are a salivating option for most, making your snacks at home allows you to control what goes into your body. Try out these fantastic quick and healthy recipes for a filling diabetic snack!

Cheese and pear. Pair a small pear with a light stick of cheese. The snack will provide you with the much needed calcium and fiber – it is quick, simple, and healthy!
Some guacamole and fresh veggies. Use about ¼ cup of store bought guacamole, use it as a dip with carrots and sweet pepper; or spread it on a baguette and top it with some fresh tomatoes. It's filling and delicious.
The classic banana and chocolate combo. Treat yourself to this decadent snack – slice half a banana and dip it in melted dark chocolate for a quick, healthy snack. By the way, dark chocolate helps control blood pressure!
Pineapple and ham. Some sliced low-sodium deli ham, and cubed pineapples – put them on a skewer or toss them up like a salad with fresh watercress. You could also eat them on bread like an open sandwich! It's low-fat and healthy, not to mention – absolutely delicious.
Eat healthy, and don't forget your regular medical checkups. Consult The Rx Helper in case you're looking for financial assistance for diabetes medication.