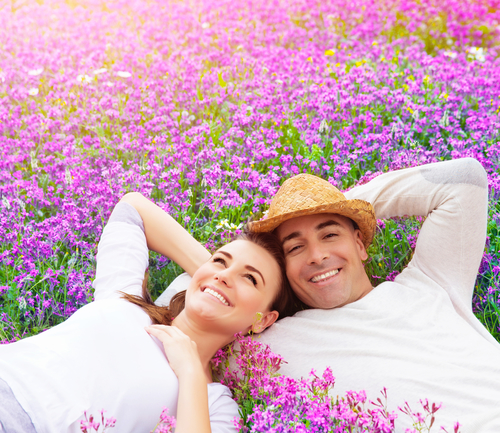 Millions of Americans struggle with ED or BPH every day, yet don't have the money to fork over for a prescription. But, with the help of prescription assistance programs and services like the one offered by The RX Helper, men with prescriptions for Cialis for ED or BPH can afford medication. If you think that you may be one of the millions of Americans who are struggling with ED or BPH, you may be able to get a prescription and prescription savings for Cialis.
What are ED and BPH?
Before you talk to your doctor about a prescription for Cialis, you can see if you identify with symptoms other men who have been diagnosed with ED or BPH experience. Although ED and BPH are different conditions, in most cases, treatment can help reduce or eliminate symptoms of both conditions.
ED, or erectile dysfunction, is a diagnosed medical condition in which men experience symptoms of difficulty establishing or keeping an erection. In the United States alone, it's estimated that close to 18 million men experience ED. The condition is usually diagnosed in older men, but men of all age can be diagnosed with the condition. Even men who have never experienced any sort of problems performing sexual operations can be diagnosed with ED. But, there are certain things that make men more prone to an ED diagnosis like:
Prostate, abdominal, or bladder injury/operation

High stress, anxiety, and/or depression

Drug and/or alcohol abuse

Unhealthy sleeping/eating habits

Being overweight

Autoimmune and nerve conditions

High blood pressure and/or cholesterol

Diabetes

Low testosterone levels
BPH, or benign prostatic hyperplasia, is a condition which may lead to urinary symptoms in men diagnosed due to an enlarged prostate. The enlarged prostate both prevents erections and causes urinary symptoms which may include:
Having to use the restroom regularly

Having trouble urinating the entire contents of the bladder

Struggling to urinate

Regularly waking at night to urinate

A tenuous urine flow
Urinary symptoms occur for individuals with BPH because the prostate gland wraps around the urethra. The urethra is connected to the bladder and is what transfers urine for excretion. Because individuals with BPH suffer from an enlarged prostate, this may result in the above listed urinary symptoms and also reduced ability to get or maintain erections.
Your Cialis for ED and BPH Treatment Options
ED and BPH symptoms are both caused by a lack of blood flow to the penis and surrounding areas. Cialis is a prescription pill that helps blood flow to the penis so that erections can be developed and maintained. It works as a treatment for both ED and BPH patients. 
here are two options for individuals prescribed with Cialis for ED or BPH. The first is a medication schedule which includes taking a small dose of Cialis each day in the form of a single tablet. Within three to five days of using this treatment method, med can experience improvement in sexual function. And, sex can be attempted anytime between each dose.
The second treatment method is to take a higher dose of Cialis before intercourse. For most patients, the pill starts to work in as little as a half an hour. And, the treatment can last for up to 36 hours. While both treatment options are effective, only one or the other should be decided upon. In other words, if you are already taking Cialis once daily, you shouldn't take it as needed.
Getting Prescription Discounts on Cialis for ED or BPH
Getting diagnosed and prescribed is the easy part. Paying for medication is the challenge for most of the individuals who need Cialis. But, with the program offered by The RX Helper, you may be able to afford the cost of your prescription medications Through the use of over 700 patient assistance programs, we offer discounts or complete coverage for hundreds of different prescriptions. And once approved for our program, you could be eligible to receive discounts or coverage on all of your medications. To find out if you or a loved one is eligible to receive discounts or coverage through our program, please visit our website. Or, if you'd like to speak to an experienced representative, give us a call today at 877-767-3297.