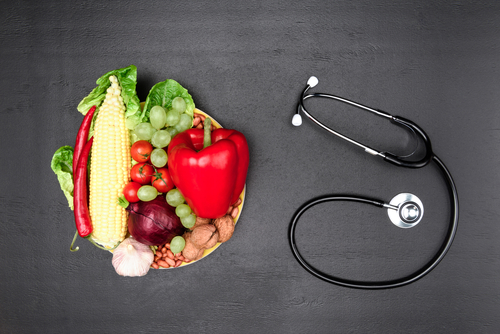 Those with diabetes are expected to have high blood sugar levels. But, there are a few natural methods of controlling these numbers. One of these methods is to develop and stick to a diabetic diet. Food can be a natural blood sugar control if you are eating the right things. Keep in mind this list of diabetic foods that can help you maintain blood sugar levels when developing a diet for yourself or a diabetic loved one.
Low-Calorie Drinks instead of Juice or Soda
Many people don't take into account what they drink throughout the day in terms of calories and sugar. But, juices and sodas can completely take up your daily intake of sugar and cause blood sugar spikes for diabetics. Instead of high-calorie drinks, choose something lower in calories. Flavored waters are a great option. For a personalized approach to flavored water, try infusing water with your favorite fruits like strawberries, blueberries, lemon, and cucumber.
Choose Healthy Fats and Stay away from Saturated and Trans Fats
Fats should only take up about 10% of your daily caloric intake. They are important for digestion and nourishment. But, eating saturated and trans fats like that from fried foods and packaged goods can be dangerous for a diabetic. Instead, choose natural fats from nuts, avocados, olive oil, fish, and flaxseed oil.
Choosing the RIGHT kind of Protein for Natural Blood Sugar Control
Processed red meats can actually lead to an increased risk for developing an insulin intolerance. So, those diagnosed with diabetes should be careful in choosing the meat they eat. Completely eliminate processed meats and moderate red meats like beef and pork. Try introducing alternative sources of protein like fish, shellfish, turkey, and white meat chicken. Additionally, not all of your protein has to come from meat. There is actually much protein that comes from digesting greens, eggs, and dairy products like low-fat milk.
Natural Blood Sugar Control by Increasing Fiber Intake
When you feel full, you won't be tempted to eat the wrong foods for natural blood sugar control. Fiber helps to fill us up and stay full, as well as helps to maintain optimal health of the digestive system. For a hardworking gut and a full belly, start implementing high fiber foods like kale, spinach, broccoli, beans, whole-grain bread, peas, artichokes, brussel sprouts, and lentils.
Keep Eating your Vegetables for Natural Blood Sugar Control
For the diabetic, vegetables are the best option for food. They contain nutrients and are low in sugar. Many contain natural healthy fats, carbs, fibers, and protein. Basically, the more vegetables you eat, the better chance at maintaining a healthy blood sugar level. Although you may think that eating vegetables every day can get boring, there are many different ways to eat them and also hundreds to select from. The great thing about vegetable is that even if they are baked, steamed, or raw; they don't lose their nutrients or deliciousness. The next time you're at the grocery store, stock up on all of your favorite vegetables and start to implement them in all of your meals.
Need Help with Prescriptions for Blood Sugar Control?
For many, natural blood sugar control by eating healthier isn't all that is needed to control blood sugar levels. But, even if you need to take prescription medications to maintain a healthy blood sugar number, choosing the best diet for your body can play a big part in keeping you on this earth longer. Unfortunately, diabetic prescriptions are often difficult for people to afford. To aid these individuals, The RX Helper offers a program which utilized patient assistance programs to reduce or cover the costs of diabetic medications. To see if we help with your specific medication, visit the medication glossary found on our website. To see if you may qualify to enroll into our programs, please give us a call today at 877-767-3297.