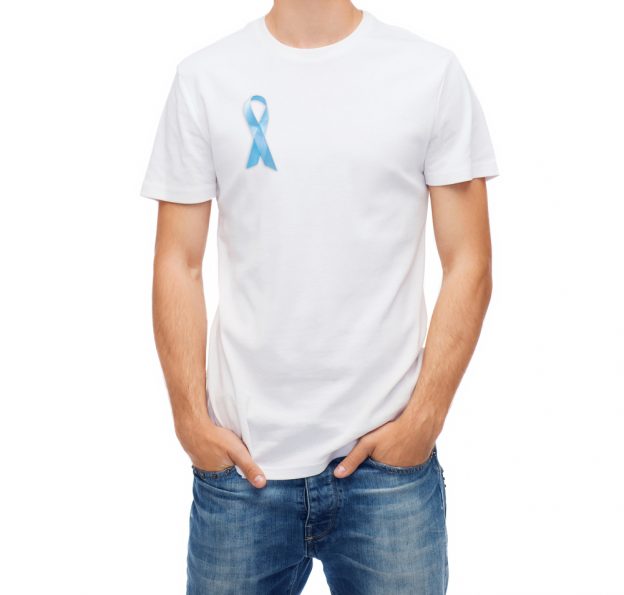 Any cancer diagnosis is challenging to accept. But, with advancements in therapy, men diagnosed with prostate cancer have a reason to be hopeful. Currently, there are a few different prostate cancer therapy options for patients to consider. And, while availability and affordability may vary patient to patient, it's best to discover and weigh all of the options. And, along with considering all the options, it's helpful to see if you can find any financial aid for the prostate cancer therapy you end up choosing. Here at The RX Helper, we provide discounts on a number of prescription treatments, including a specific prostate cancer therapy.
What is the Prostate?
While prostate cancer may be common, it's even more common that an individual won't know what the prostate even is. The prostate is a gland found in the male body which is responsible for developing and managing a number of different male hormones. It's small; roughly comparable to the size of a walnut. And, it's located within the body; in front of the rectum, but below the bladder. Some facts about the prostate gland include:
Male hormones, called androgens, are responsible for prostate gland growth, which happens from birth until adulthood.
Because of this continuous growth, prostate cancer is more challenging to detect.
Symptoms of prostate cancer may resemble symptoms of other infections. So, it's important to see a doctor about any symptoms resembling an infection.
Prostate cancer is cells which do not die off as they should be located in the prostate gland.
A prostate cancer tumor is a group of these cells.
Prostate cancer is one of the most commonly diagnosed cancers, as one in every 6 men is affected.
Fortunately, the number of deaths caused by prostate cancer decreases with each new year, thanks to increased therapy options and efficacy.
It's common that men will live with prostate cancer and never know, as they never experience symptoms which lead to a doctor examination to determine a diagnosis.
Deciding Between the Various Prostate Cancer Therapy Options
Once you've been diagnosed with prostate cancer, it's between you and your doctor to come up with a therapy solution which best suits your lifestyle, medical history, and needs. Choosing the best prostate cancer therapy option will depend on the prognosis (how far the cancer has progressed) and your age. Sometimes, it's best to utilize a combination of therapies to get the best result. But, treatment effectiveness may differ for each patient. Prostate cancer therapy options may include:
Medical Surveillance: This is when an oncologist will continuously monitor a prostate cancer tumor to determine its growth and if it's spreading to other areas of the body.
Radiation Therapy: This therapy includes utilizing high-frequency radiation beams to diminish and/or kill cancer cells.
Chemotherapy: Otherwise referred to as "chemo", this prostate cancer therapy is a selection of pharmaceutical drugs which work to kill cancerous cells.
Orchiectomy: A surgery which involves castration, which is the removal of the testis. Neither the penis or the scrotum are removed during this procedure.
Prostatectomy: The surgical removal of the prostate gland and its surrounding tissues.
Hormone Suppression Therapy: Prescribed medication which works to reduce the amount of testosterone produced, which is a hormone frequently cited for its ability to cause cancer cells to reproduce.
Choosing Hormone Suppression as Your Prostate Cancer Therapy
If you and your doctor have agreed that hormone suppression therapy may help, consider trying Vantas®. This prescription treatment is available through infusion, which provides a continuous dosage of medication for up to one full year! This implant is placed into a small opening by the bicep and administers medication daily so that you don't have to.
Paying for Your Vantas® Prostate Cancer Therapy
If you have a prescription for Vantas®, The RX Helper may be able to assist you financially. Our patient assistance service is available for individuals who would otherwise be unable to pay for the cost of their needed therapy. To find out if you're eligible, or if we help with any of your other prescriptions, check out our website for more information. Or, if you'd rather talk with an experienced representative, give us a call today at 877-767-3297.