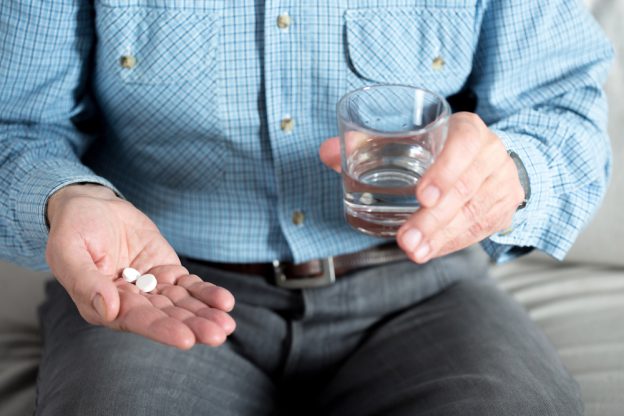 For a patient with specific mood disorders, medication may be the difference between a good and bad day. Antipsychotic prescription medications have provided much efficiency in the treatment of mood disorders for patients who need them. So, they are crucial to the treatment of these disorders. But, if patients can't afford them, what good do they accomplish? To help patients who may not be able to afford the cost of their prescriptions, like the commonly prescribed Zyprexa medication, The RX Helper may be able to lighten the financial burden. Through our services, we offer discounts through patient assistance programs which aim to alleviate the financial stress for individuals struggling to afford prescriptions due to a lack of or minimal health insurance coverage.
Understanding Mood Disorders Treated with the Prescription Zyprexa Medication
The prescription Zyprexa medication is commonly utilized to treat both schizophrenia and bipolar disorder. While these mental health issues may differ, the medication works the same for both types of patients. Zyprexa is known as an antipsychotic medication and its active ingredient is olanzapine. Both schizophrenia and bipolar disorder cause an imbalance of naturally produced endorphins used by the brain to regulate moods like happiness and sadness. Along with mood, these endorphins play a role in how we think and behave. Olanzapine is known to rebalance these endorphins so that those diagnosed with these mood disorders can experience fewer symptoms.
Symptoms of Schizophrenia Treated with Zyprexa Medication
The active ingredient in the Zyprexa medication, olanzapine, is known for helping reduce or prevent all or some of the symptoms of Schizophrenia which may include:
Delusional thoughts- believing things that are not truth

Hallucinations- audio or visual illusions that are not real

Difficulty organizing complete thoughts

Avoidance of social events or people in general

Troubled speech

General apathy
Symptoms of Bipolar Disorder Treated with Zyprexa Medication
Symptoms of bipolar disorder which may be reduced or prevented by olanzapine, the active ingredient found in Zyprexa medication, include:
Depressive episodes

Suicidal thoughts and/or actions

Manic behaviors
Side Effects of the Antipsychotic Medication Zyprexa
While Zyprexa has been successful in both case studies and patient testimonies of preventing or reducing symptoms of both schizophrenia and bipolar disorders, the medication may come with side effects. Some of these side effects may include:
Weight gain

Increased cholesterol levels

Impaired cognition

High blood sugar

Dizziness
Along with side effects, individuals with a prescription for Zyprexa medication should be aware of a few things they should not do while utilizing this treatment. These precautions include:
Patients should not mix alcohol and Zyprexa

Those diagnosed with dementia should not take Zyprexa

Prescribed patients should stay out of heat and hydrate often

Those who have high blood pressure or blood sugar levels should not take Zyprexa
Getting Help Paying for Your Zyprexa Medication
To be prescribed Zyprexa, you must first get a prescription from your doctor or psychologist. Only your doctor or psychologist can choose the medication which will best treat your mood disorder. Once you have a prescription for Zyprexa, you can begin to research if you may or may not be eligible to receive financial help with prescription assistance programs. To be qualified, patients need to be 18 years of age, citizens of the U.S., receive an annual household income of or below the Federal Poverty Level, and possess minimal or no health insurance prescription coverage.
Choosing the RX Helper for Patient Assistance Program Services
If you think that you may be qualified for patient assistance programs, signing up through The RX Helper may help you with other medications too! Once approved, you may receive discounts or even complete coverage on hundreds of medications. See if your other medications may be covered through our services by visiting our medication glossary. Need help applying? Give us a call today to speak with an experienced staff member who will walk you through the enrollment process at 877-767-3297!