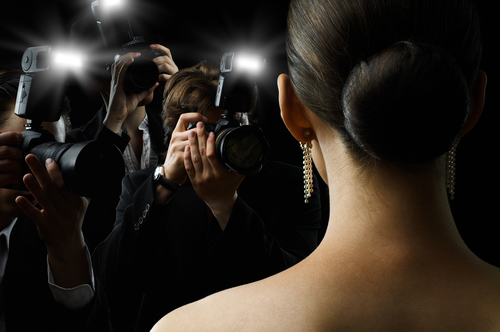 Mental health has been gaining more and more attention in recent years. Almost 44 million American adults are diagnosed with at least one mental health disorder every year. This includes the celebrities whose daily lives are capitalized on in magazines and tabloids. In fact, they might even be more prone to common mental health problems than the Average Joe. Most celebrities keep details about their health private. Others, like the ones listed below, strive to raise awareness in hopes of disparaging the many misconceptions surrounding mental health disorders.
Demi Lovato
This up-and-coming singer has never been shy about opening up about her mental health. Unlike most celebrities her age, Lovato spends her free time trying to raise awareness and de-stigmatize common mental health problems. She does this by sharing her story and encouraging others to seek help.
"I just think mental illness is something people need to learn more about. I want people to know it's okay to ask for help and it's okay to have a mental illness… It's something that's extremely common, one in five adults has a mental illness, so basically everyone is essentially connected to this problem and this epidemic. The problem with mental illness is people don't look at it as a physical illness. When you think about it, the brain is actually the most complex organ in your body. We need to treat it like a physical illness and take it seriously."
Lady Gaga
Iconic pop star Lady Gaga is one of the most famous advocates of mental health. She uses her time off the stage to help young people who are struggling with common mental health problems, substance abuse, bullying and other widespread issues. Since opening up to her fans about her own disorders, Gaga founded a nonprofit organization that provides resources for anyone who might need them.
"I suffer from a mental illness. I suffer from PTSD …[T]he kindness that's been shown to me, by doctors as well as my family and my friends, it's really saved my life. I've been searching for ways to heal myself and I found that kindness is the best way. One way to help people that have trauma is to inject them with as many positive thoughts as possible. It's priceless."
Winona Ryder
This talented actress was especially famous in the 1980's and 90's for films like 'Beetlejuice,' 'Edward Scissorhands,' and 'Girl, Interrupted.' Recently, she's taken the small screen by storm with her role as Joyce on the Netflix original series 'Stranger Things.' In the midst of her career resurgence, Ryder recently told New York Magazine that she doesn't understand the almost sexist stigma surrounding mental and emotional health. As someone who has dealt with depression— one of the most common mental health problems in the United States today— Ryder used her spotlight to address the serious issue.
"You can't pay enough money to cure that feeling of being broken and confused. It's not like every day's been great ever since. You have good days and bad days, and depression's something that, you know, is always with you. …I don't regret opening up about [my depression] because, it sounds really cliché, but I have had women come up to me and say, 'It meant so much to me.' It means so much when you realize that someone was having a really hard time and feeling shame and was trying to hide this whole thing …And even the whole, like, sensitive, fragile thing. I do have those qualities, and I just don't think there's anything wrong with them."
Jim Carrey
Jim Carrey is arguably one of the biggest names in comedy. So, it's hard to imagine someone so funny dealing with something like depression. But at one point, Carrey had depression that became so unbearable that treating it with medication seemed to be the only option left. Today, he talks openly about it, claiming that treating common mental health problems with medication is nothing to be ashamed of.
"I was on Prozac for a long time. It may have helped me out of a jam for a little bit, but people stay on it forever. I had to get off at a certain point because I realized that, you know, everything's just okay [now]. You need to get out of bed every day and say that life is good."
Treating Common Mental Health Problems with Rx Helper
At Rx Helper, our list of medications can help with any mental health disorder you might be facing. If you have any questions about our enrollment process or about our healthcare providers, please call us at 877-767-3297.