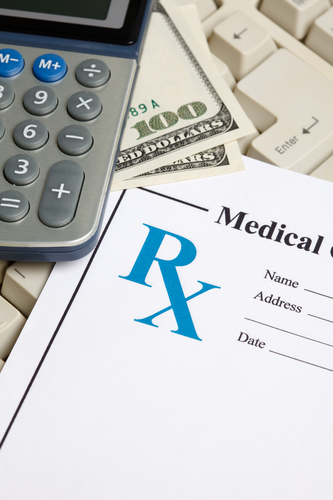 Celebrex is commonly prescribed to reduce swelling caused by arthritis. Pain caused by arthritis can make daily tasks unmanageable and needs to be treated with medicine. Aside from helping with the pain, Celebrex is crucial in reducing swelling and making the condition even worse. The Rx Helper can help you with Celebrex patient assistance.
Prescription Assistance Programs
Many people aren't aware of an alternative to insurance, prescription assistance programs for patients. What Rx Helper does is help you to afford your prescription medications each month. Using our services, you may even get your prescriptions for free! Celebrex patient assistance is available for individuals who have been prescribed this drug.
Celebrex Patient Assistance
Celebrex is a NSAID, which is an anti-inflammatory drug used to treat pain and swelling. It can also treat stiffness caused by arthritis. Its generic name is celecoxib, and it is not a steroid. Arthritis pain in any joint can prevent a person from living a normal life. Getting the medications you need for your pain and swelling can change your life for the better and enable you to live normally once again.
History and Use of Celebrex
Celebrex works by inhibiting certain enzymes in your body which are key to producing a mediator of pain and inflammation. Celecoxib, which is its generic name, was developed by G.D. Searle and Company and co-promoted with Pfizer. It was FDA approved in 1998, but with the warning that it had a risk for heart disease and blood vessel problems.
Celebrex is taken orally and is available in 50mg, 100mg, 200mg and 400mg capsules. In 1999, it was approved to treat pre-colon cancer in addition to arthritis.
Precautions About Taking Celebrex
It is important to talk to your doctor about any other medications or supplements you may be taking. Since this drug is a NSAID, if you have ever had trouble with this kind of medication, also inform your physician. Allergic reactions to Celebrex are uncommon but can happen.
Possible serious side effects that can occur include:
Crushing chest pain accompanied by shortness of breath

Swelling

Rapid weight gain

A cough that produces blood

Nausea and stomach pain

Skin rash
Less serious side effects may include nausea, dizziness, a sore throat and stuffiness, and itchy skin. As always, your doctor prescribed this medication because he believes that the benefits outweigh the possible negative side effects.